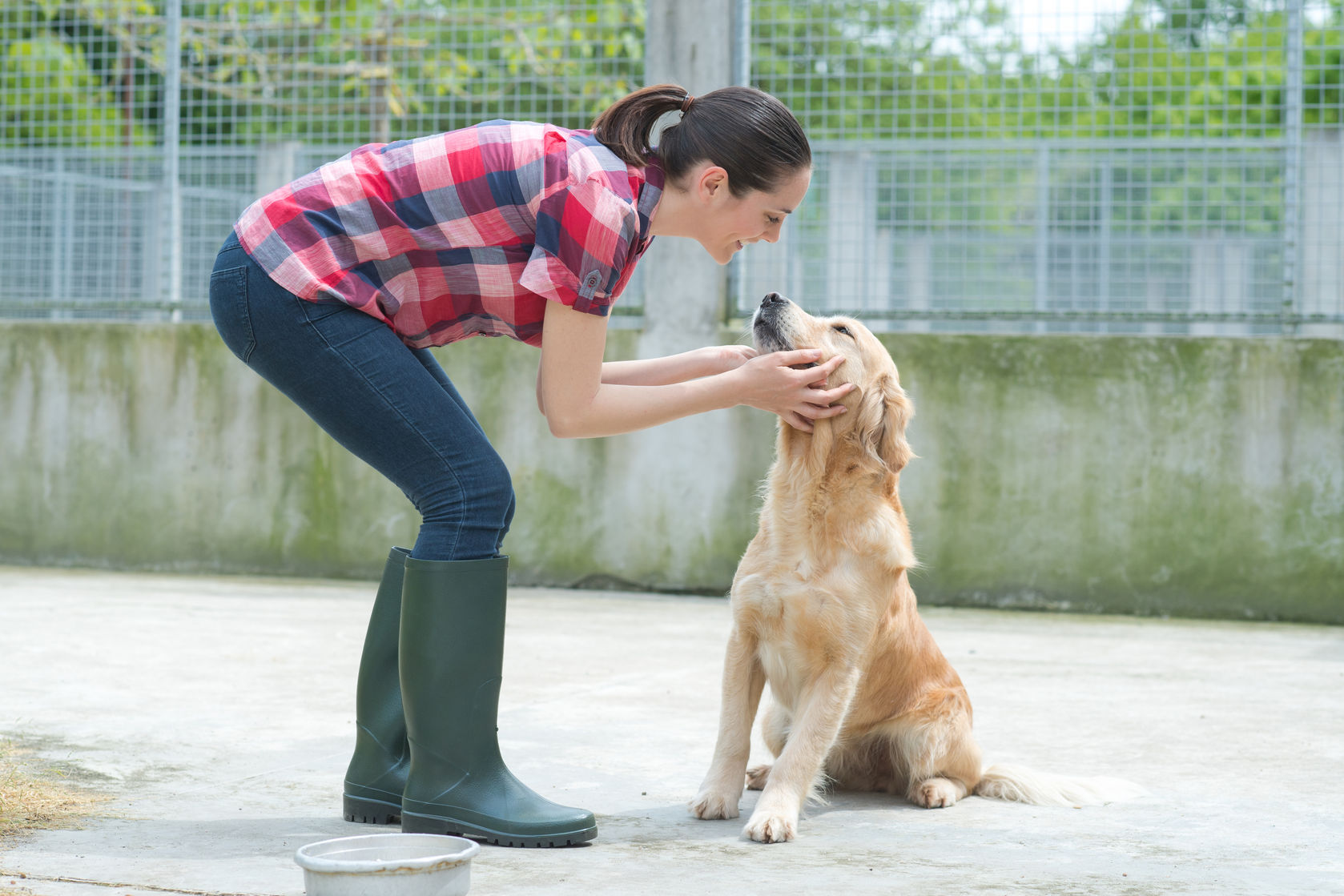 "Insurance agents help people protect the things that matter most, but that's only part of the story. Many independent agents desire to impact their communities in a more substantial way —  by volunteering with a charity, raising money for a fundraiser, or getting involved with a local organization, just to name a few. And in doing so, they've found a way to organically earn customer loyalty by taking small steps to support lasting change. Here are 21 independent insurance agents and agencies changing the face of their communities, one good deed at a time.  
Andrew Bazemore — Columbus, Ohio
Andrew and his brother Jordan own Bazemore Insurance Group, and they've helped the homeless in and around Columbus since they were young. Today, they carry on the family tradition of volunteerism, but it's now expanded to helping the faithful animal companions of the homeless, too. They work with Faithful Forgotten Best Friends, an organization that provides food, basic care and vaccinations to animal companions. You can find Andrew and Jordan giving out free pet food, helping at spay-and-neuter clinics and fostering animals when their owners are unable to keep them for a time.  
Tracey Blackwell — Garden Ridge, Texas
Schools are often underfunded in their service to economically disadvantaged kids. That's not something Tracey Blackwell thought too much about until her father, John Blackwell, brought it to her attention. John's Kids is now a nonprofit that Tracey and her insurance group support. It helps seven schools in the local community, with everything from school supplies to clean clothes for students. The nonprofit also provides more than 100 local families with Christmas dinner each year.  
Mark Connelly — Ridgefield, Connecticut
In early 2018, Fairfield County Bank Insurance Services participated in the Chubb Charity Challenge Golf Tournament in an effort to raise money for a local charity. The agency and its president, Mark Connelly, successfully raised $11,500 and donated it to the Cooperative Educational Services (C.E.S.) Foundation. C.E.S. enhances educational opportunities in the area. The organization is active in six schools throughout the region and proudly offers arts, school readiness and other educational programs for children who need it most.  
Mike Doyle — Grand Rapids, Michigan
Mike Doyle's father left him a professional legacy of giving. The elder Doyle helped found Doyle Ogden Insurance in Grand Rapids and worked tirelessly throughout his career to promote volunteerism and philanthropy. To pay homage to his parents, Mike created the Del J. and Jean B. Doyle Family Foundation, which has done philanthropic work all around Western Michigan. In the winter of 2009, Mike and his staff found out that local children were arriving to school in the frigid Michigan winter without proper coats, so they began raising money to buy coats paired with hats and scarves knitted by volunteers. From this, Coats for Kids in the Grand Rapids area was born, which serves four local schools and gives away as many as 450 winter coats each year.  
Lorie Dubee — Wyoming, Rhode Island
Lorie Dubee, the personal lines account manager at Woodmansee Insurance, just wanted to get her two sons involved in charitable giving. That morphed into an effort her entire insurance office now stands behind. Many of the employees at Woodmansee support the Rhode Island Center Assisting those in Need (RI-CAN) by working in the food pantry, attending fundraising events and participating in food drives to help RI-CAN's mission to provide emergency clothing, food and assistance to people across the state.  
Mark Hunter — Portsmouth, Ohio
When Mark Hunter and his wife lost their 21-year-old son suddenly to an unknown heart defect, they had to find a way to keep their son's memory and his work in the community alive. The Steven A. Hunter Hope Fund was established in 2006. Originally, the fund helped cover expenses for tutors, clothing, books and medical care for disadvantaged children. It has since expanded its efforts to include fighting childhood hunger in southern Ohio. Today, more than 800 children from 15 different schools take home a package of food every Friday to help them stay nourished through the weekend.  
Robert Klinger — Germantown, Maryland
Robert Klinger, president and CEO of Klinger Insurance Group, gives back to his community both professionally and personally. His organization volunteers time to a number of organizations, including Operation Second Chance, Manna Food Center and the Smart Snacks Program, KindWorks, Big Brothers Big Sisters, the Frederick Soup Kitchen, Hire Our Heroes, and Wreaths Across America. Klinger himself also donates his time and money to local charities, including providing scholarships to minority students.  
Sierra Knight Magee — Richmond, Virginia
Sierra Knight Magee, in her role of co-founder and co-owner of Knight Magee Insurance, has helped local organization Sanctuary Rescue immensely through her organization's Referral for a Cause program. Via this program, her company donates $10 for every referral they recieve. They also feature the nonprofit heavily on their site and social media. Together, they help save dogs who are at risk in high kill shelters, helping to foster and find them forever homes.  
Mike McGinness — Kirkland, Washington
It can be difficult for families facing poverty to put nutritious meals on the table each and every day. Mike McGinness and the Hope Creek Charitable Foundation want to help these families in meaningful ways. As the charity got ready to expand by 40 percent in 2017, the McGinness Insurance Agency partnered with the organization to raise funds. With these funds, the charity filled backpacks for needy children with enough food to feed a family of five. This program continues to provide food security to the most vulnerable members of the community.  
William G. Mechling — Indiana, Pennsylvania
William Mechling has been serving his community for more than 50 years, and has left his mark in a number of ways. He supports several charitable organizations, including the United Way, ICCAP, Downtown Indiana, Salvation Army, Foundation for IUP and the Red Cross. On top of that, he supports local school sports programs.
Mary Mitchell and Bryan Pearcy — Brownsburg, Indiana
Two members of the Wilkinson Insurance Agency team, Mary Mitchell and Bryan Pearcy, show their gratitude by giving back. Pearcy has, in the past, volunteered at the Hoosier Burn Camp fundraiser, dedicated to helping young people who have suffered severe burns, and participated in the Walk to End Alzheimer's. Mitchell has served her community's church for a number of years, and volunteered her time at the Montreat Youth Conference.  
John Noto — Lawrenceville, New Jersey
When a loved one receives a life-altering diagnosis, children can feel overwhelmed and have trouble processing their new reality. Hope Loves Company is a nonprofit organization that gives children the support they need when a loved one receives an Amyotrophic Lateral Sclerosis (ALS) diagnosis. John Noto, the principal agent of Noto Insurance Advisors, has partnered with Hope Loves Company to raise money for these children. Each time a person or business in the community receives a free quote from the agency, Noto Insurance Advisors donates to the charity. The company or community member is under no obligation to sign up for the policies. 2018 will be the third year the agency does this event.  
Natalie Peters — Tacoma, Washington
Natalie Peters, with independent agency Brown & Brown, works with Safeco to raise money for a local organization called Sound Outreach. Dedicated to helping people in need, Sound Outreach helps "every senior, disabled, homeless or economically vulnerable individual in Pierce County [gain] access to sustainable, independent living." Brown & Brown has thus far raised $5,000 for the organization.  
Philadelphia Insurance Companies — Bala Cynwyd, Pennsylvania
Philadelphia Insurance Companies prioritizes environmental wellness in their community outreach. In 2015, they began working with the Arbor Day Foundation with a simple goal: to plant 80,000 trees. Over the past three years, they've gone above and beyond that goal, donating time and money to plant a total of more than 240,000 trees in their own community and in the communities beyond them.  
Phil Richard — Danvers, Massachusetts
Sometimes, cancer patients are simply too tired from their treatments to care for their home and themselves — and that's where Phil Richard Insurance swoops in to help. In 2009, Phil and Patti Richard connected with Tough Warrior Princesses, and in 2015 they established a Community Outreach Team to help even more. The entire agency works to support the organization through fundraising and donations to help care for cancer patients and survivors.  
Brandon Scott — Draper, Utah
When Brandon Scott isn't working as the principal broker at Insure Pro, he's volunteering with Utah County's Sheriff Office as a search and rescue volunteer. He spends 200 to 300 hours each year helping during emergencies or training for the job. He invests his own money in gear and pays annual dues to the Mountain Rescue Association, all to help those who love the outdoors as much as he does.
Betty Skinner — Bremerton, Washington
In February 2018, Betty Skinner and her insurance agency in Kitsap County, Washington, announced a partnership with the Kitsap Foster Care Association. Together, the agency and nonprofit organization aim to fill backpacks with school supplies and distribute them to children in the foster care system. Skinner built community involvement and her business into the fabric of this charity drive. Each time someone in the area gets a free, no-obligation quote from her agency, it will donate $10 to the Kitsap Foster Care Association.  
Tom Simon — Bellefontaine, Ohio
Tom Simon of Hill & Hamilton Insurance helped to raise money the Mary Rutan Hospital. His team of independent agents nominated the hospital for the Westfield Legacy of Caring program. From their efforts, the Mary Rutan Hospital was awarded a $550,000 grant to promote health and wellness to the community at large.  
Samantha Tradelius — Northern California
As the owner of Commercial Coverage Insurance Agency in Northern California, Samantha Tradelius has an entrepreneurial spirit and a real desire to improve the lives of the people in her community. She put these unique qualities to work to start her own local charity, The Sparkle Foundation. Both endeavors allow Tradelius to live a life of purpose. Her love and admiration for her grandmother, a single mother of three in the 1950s, inspired Tradelius to start The Sparkle Foundation. The agent honors her grandmother's memory by helping single mothers put presents under the Christmas tree every year. After all, she believes that a little sparkle can give families the hope they need.  
Ashley Winebrenner — London, Ohio
An independent agent at Dwyer Insurance Agency, Ashley Winebrenner has been dedicated to helping children with brain cancer since watching a family friend's daughter struggle with the condition at just 5 years old. She started Rockin' on the Run in 2010, which now sees more than 500 participants and has raised more than $112,000 for pediatric brain cancer research. Her contributions to the community have not gone unnoticed, either — in 2017, she was awarded Ohio Insurance Agent's Community Service Award.  
Mark Wild — Coeur d'Alene, Idaho
Mark Wild first learned about ALS — a progressive disease that limits a person's ability to eat, speak, move and breathe — when a family friend was diagnosed. Then, in 2015, his brother Matt was diagnosed with ALS, and Mark realized that an emotional, physical and financial fight was in his brother's future. So, Matt and his family created PALS, an organization to help support families with loved ones suffering from ALS. Mark serves as the executive director of PALS and has inspired his insurance agency to get on board, too. Employees regularly volunteer their time and make donations.  
Find Inspiration in These Stories
Serving the community is part and parcel of your job description as an independent agent. A big part of that is simply meeting your customers' needs to the best of your abilities. After all, insurance policies are designed to be there in a customer's most pressing moment of need. But if you have the ability to go a step further — whether through charity involvement or some other good deeds — you will tap into some reciprocal benefits that will only grow your business. You'll find greater fulfillment as a person, engender goodwill among current and potential customers, and help establish yourself as a trusted community leader.   images by: auremar/©123RF Stock Photo, wavebreakmediamicro/©123RF Stock Photo, aniruto7o6/©123RF Stock Photo, marctran/©123RF Stock Photo"