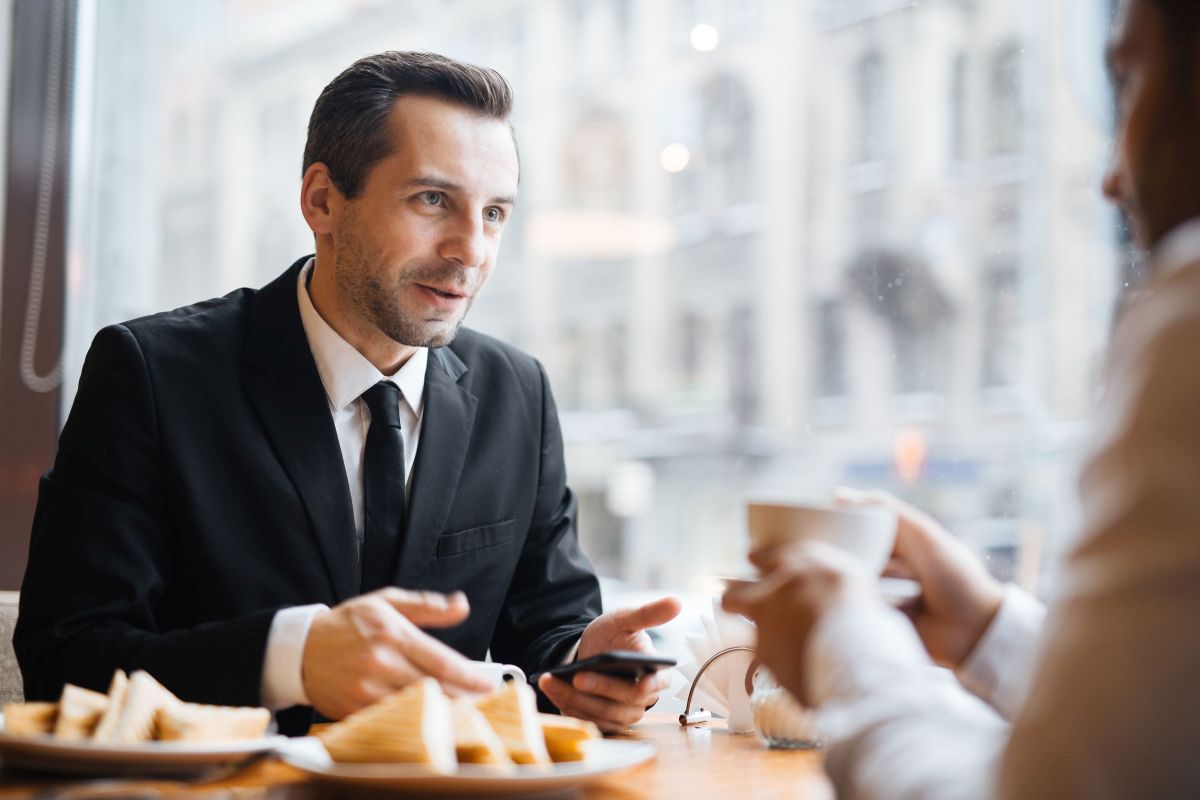 "
Referrals have been and continue to be one of the most potent lead generation methods for independent agents. They convert 30 percent higher than leads from other marketing channels, have a 37 percent higher retention rate and a 16 percent higher lifetime value, explains Lisa Ross at conversion optimization services provider Invesp.
Satisfied customers are the major source of personal referrals. But referrals from local professionals are equally as important. One particular connection that can reap major rewards is with interior designers.
Here are some advantages of this type of relationship and how to make it mutually beneficial for both parties.
A Golden Opportunity
The connection between insurance agents and interior designers may not be as obvious as it is with other professionals such as local banks or realtors. But think about the designer's clientele. They're often new homeowners, in the process of buying and renovating a house. They are people who are putting significant investments into their property (even beyond the initial purchase price) with renovations and redecorating.
The average cost to hire an interior decorator or designer is $6,393, writes HomeAdvisor, with some projects costing over $11,000. And with 17 percent of homeowners hiring interior decorators for remodeling projects (usually spending more than $26,000 on large kitchen renovations), plenty of opportunities are available according to Nino Sitchinava, principal economist at interior design platform Houzz.
Given that the designer's clients are investing so much into their home's interior space, increasing the value of the home and by extension its insurable value, it's a good bet that they have also several assets they'd want insured.
Leverage Existing Trust
Put yourself in a new homeowner's shoes for a second. They've hired an interior designer to create a beautiful living space and enhance their property. To do their job effectively, the decorator has to get to know the client and get a feel for their style.
"One of the most significant duties of an interior decorator is meeting directly with clients before, during, and after working on their space," explains the team at JobHero. "In the initial meeting, the interior decorator gathers information related to the client's budget, timeline, and aesthetic functional preferences. Throughout the decoration process, the client provides the interior decorator with feedback and direction."
There's a high level of involvement, with the interior designer getting to know the client on a personal level. By the time a project is completed, a level of trust has been established, and homeowners are receptive to any suggestions their interior designer makes. And this is critical, says customer loyalty and referral marketing professional Grace Miller, because 92 percent of people trust referrals from someone they know.
Having an interior designer pass a client on to you puts you in a favorable position where you can leverage existing trust and capitalize on warm leads. Unlike a cold lead, there's less reluctance to engage, agrees Jackie Wills at marketing intelligence platform LeadBoxer. Many referrals just need a bit of encouragement and a little push in the right direction to convert.
Perfect Timing
Another advantage of referrals from interior designers is the timing aspect. In most cases, leads will reach out to you shortly after they've completed a major project. They've likely invested a lot of time and energy into improving their home and are looking to protect their assets. As a result, you're in a position to offer timely, relevant coverage when people need it most.
For example, you may recommend a specific type of homeowners insurance such as a comprehensive form policy — something that offers expanded limits for losses and damages to valuable items, says Pat Howard at PolicyGenius.
Or you may want to go beyond comprehensive homeowners insurance and suggest extra protection for high-value items. Insurance.com points out that this expanded contents coverage will insure certain types of personal property including artwork, jewelry and antiques, establishing a value loss settlement. In other words, an item insured for its appraised value is paid out at that value in the event it is lost, stolen or destroyed: there's no deductible, no depreciation.
The point here is that you can present coverage options at a logical time in the insurance buying process. As Sinead McSweeney at behavioral marketing platform GoSquared puts it, timing is everything when it comes to closing sales.
Highly Qualified Leads
Combine trust and timing, and you tend to get highly qualified leads that are primed to convert.
"In most cases, a person will refer those who they believe want what you're offering," writes Megan Mosley at referral marketing software provider Referral Rock. "And those who are actually interested will move forward."
This means you can reasonably expect a high percentage of these leads to convert. In fact, they're four times more likely to make a purchase than average leads, says Christopher Duskin, vice president of marketing at enterprise advocacy platform Extole. In addition to that, referrals have a 37 percent higher retention rate and deliver 16 percent more in profits.
How to Develop Reciprocal Relationships
At this point, we've established that interior designers can serve as valuable referral partners to independent agents. Forming these connections makes sense and can result in an influx of targeted leads. But how do you make an agent-designer relationship mutually beneficial and ensure a win-win for both parties?
Focus on Quality Over Quantity
First, you should be selective about who you align yourself with.
"Quality, vetted, strategic referrals will convert to paying clients at a much higher rate," explains branding expert, Jennifer Bourn. "Lots of low-quality referrals will take up a lot of your time without producing any profits." Rather than trying to strike up numerous relationships with multiple designers, you're usually better off focusing on building strong bonds with just a few. This should allow you to develop valuable rapport and ensure certain quality standards with the leads you receive.
It's also smart to keep track of referral resources, adds marketer John Rigo. This lets you know where your leads are coming from, so you know where to invest your time and efforts.
Personal coach Neil B. Wood agrees and points out that the 80/20 rule (often applied to efforts and results) can also apply to referrals: 80 percent of referrals come from 20 percent of your partners. He agrees with Rigo that having a clear idea of who's most valuable in terms of referrals will show you where to place the bulk of your efforts in the future.
Stay in Touch
The relationships with other local professionals aren't a one-off type of deal. It's important to maintain communication with local interior designers from whom you wish to obtain referrals. You'll want to make it a point to reach out via email, over the phone or meet in person from time to time to keep the relationship thriving. The effort helps keep you "top-of-mind" so you're the independent agent they think of when opportunities arise," writes Michael Griffin, president and CEO of commercial real estate CRM software provider ClientLook.
You should make sure to supply interior designers with updated brochures and marketing materials (including business cards) to offer their clients, adds Michael Appel, cofounder of home healthcare software development company Arrow Solutions. This provides a convenient method for referring partners to showcase your expertise and services to potential customers.
Show Your Gratitude
Appreciation is integral to building high quality referral relationships. Any time an interior designer helps you grow your business and puts their name on the line, you should be quick to thank them for the lead, advises founder and president of Professional Services Marketing, Terrie S. Wheeler.
The top ways people like to be thanked for sending a referral, she adds, is by a handwritten note (69 percent), by email (27 percent), with a gift certificate (24 percent) and via a voicemail message (16 percent).
Refer Your Customers to Them
And don't forget to return the favor. Building strong referral relationships also depends on sending your customers to your referral source to help them build their business, write the team at business coaching network, AdviCoach.
Say for example, you've got a homeowners insurance customer who's looking to have their home renovated or redesigned. This would be the perfect chance to put in a good word about the local interior designer who has been sending you referrals and suggest their services.
 
Images by: pressmaster/©123RF.com, feverpitched/©123RF.com, numismarty/©123RF.com
"