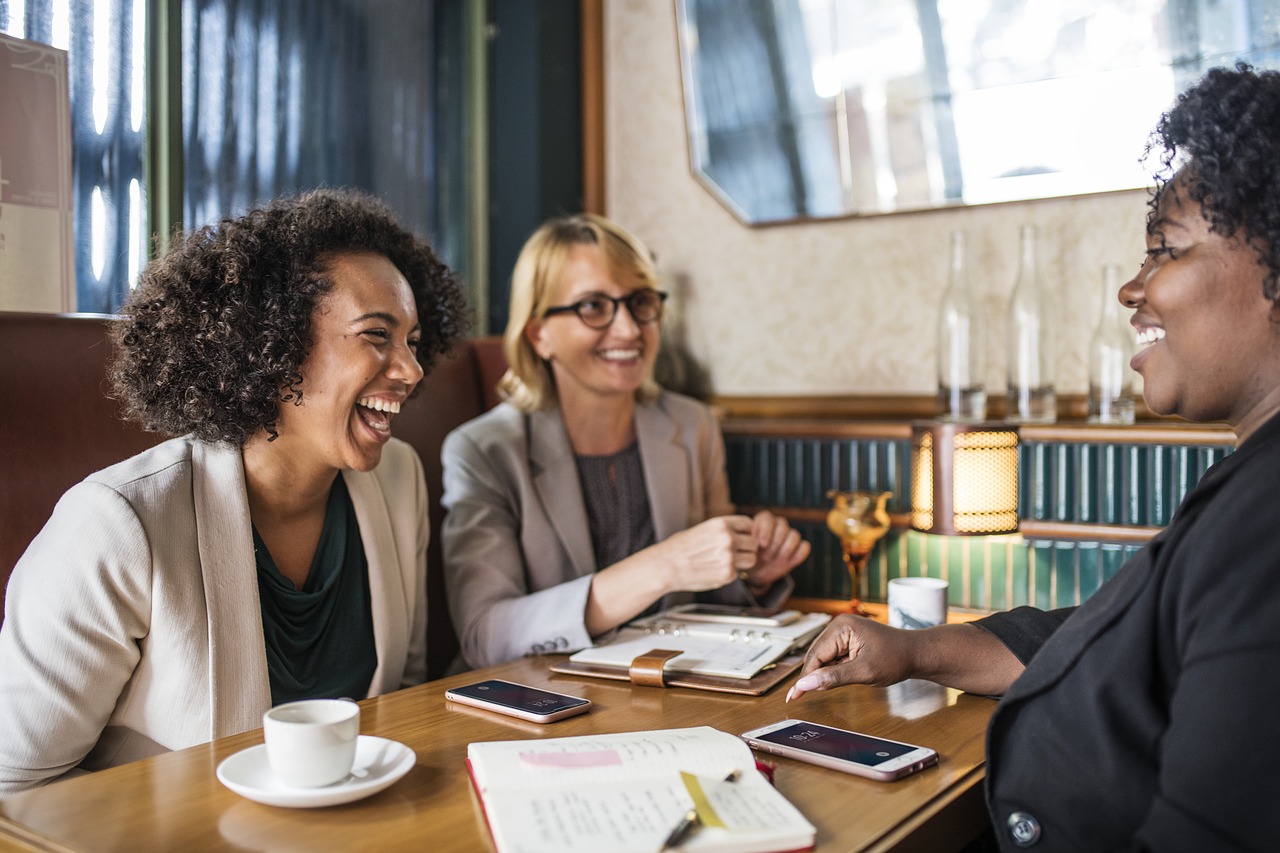 "There are many reasons why people choose independent agents over larger providers. But one of the biggest is the one-on-one attention they receive. As the Western National Insurance team puts it: "An independent insurance agent is a real person—not just a computer or a generic company contact—who knows the customer, who takes time to learn about their insurance situation, and who is readily available to help out." With agency success largely contingent on long-term customer relationships, the initial sale of an insurance product is only part of the equation. What you really want is to keep your customers happy and retain them over time. Doing so can have a tremendous impact on your profitability. In fact, boosting your retention rate by just five percent increases profits by 25 to 90 percent, Amit Sharma, founder and CEO of customer experience platform Narvar explains at Digital Strategy Consulting. Here are some of the best ways to maintain positive customer relationships after the initial sale.  
Develop a Follow-Up Schedule
A customer who has been with you for less than two years is the most likely to not renew their coverage, John F. Carroll, founder and CEO of InsuranceSplash writes. So, it's these newer customers that demand a lot of your attention. One of the best ways to give it to them is to develop a systemized procedure for following-up. This can consist of contact through phone, email, traditional mail or a combination of the three. It doesn't really matter as long as you're maintaining regular contact and continually building rapport. That system "should be 'contact-heavy' at the beginning and can ease off over time," Carroll adds. For example, you might send:
An email the day after a new customer buys their initial policy, thanking them for their business.
A product information pamphlet explaining coverage in the mail a week later.
A newsletter once a month from then on.
If you're looking for some ideas of what to include in your email newsletters, HubSpot staff writer Aja Frost provides the following content possibilities:
How-to guides or ebook.
Links to articles relevant to the customer's profession or lifestyle.
An invitation to a webinar or educational event.
Keep in mind that the process of developing a follow-up schedule will likely require some trial and error. But once you find the right formula, you should be able to build deeper connections with new customers.
Always Be Willing to Offer Advice and Guidance
The Affordable American Insurance team mentions that another reason why people choose independent agents is because they act as personal advisors. They take the time to listen to a customer's needs and provide them with the best options that align with their budget, while ensuring adequate coverage. It's a relationship that transcends what many big name corporations are able to provide and is instrumental in retaining your customers long-term. And a large part of preventing customer loss is to act as a personal advisor and offer guidance whenever a customer needs it. As the Community Insurance teams states, a high caliber insurance agent serves as an advocate, while providing the personal touch and promptly responding to inquiries. Insurance advisor and founder of Advisor Evolved, Chris Langille, agrees. "This is an on-demand business now in every way imaginable," he writes. "Your agency needs to run a no-huddle offense both internally and externally." In other words, you should embrace communication and always be willing to answer any questions or concerns your customers may have. This lets them know they know they can count on you and can have any worries resolved without having to jump through a bunch of hoops.  
Provide Annual Coverage Reviews
Part of being available is guiding your customers through their annual coverage reviews. Some of the benefits of these insurance reviews are set out by Grange Insurance, and include:
Ensures a customer's policy is up-to-date in the instance of a loss.
Discovers potential discounts the insureds are not currently taking advantage of.
Provides a better understanding of current coverages or changes in premiums.
Because of the level of value that an annual coverage review provides, this is something that you'll want to follow up on with your customers. Many will appreciate the fact that you took the time to do this and should really help strengthen your relationships. Even if there are no changes or anything new to report, at least your customers will feel more confident in their coverage and have more peace of mind, Kirby Thomas, owner and customer service lead at LifeInsuranceToday explains in MoneyTips, When it comes to going over coverage, Rebekah Sack-Parr at New Horizons Insurance Marketing states that you'll want to need to know the following information:
Type of policy (term life, whole life, etc.).
Insurance carrier.
Policy number.
Date issued.
Premium.
The insured.
The beneficiary.
The details of the policy.
With this basic information in hand, you'll need the specifics of the client and put those in context with the coverage they require at this point in their life. Sack-Parr recommends conducting the review in person because it helps build trust and avoid confusion. If that's not possible, a video chat is the next best thing.  
Give Customers a Heads Up Before Their Premiums Increase
One of the great sources of irritation for insurance customers is when their premiums increase. Rates increase for a number of reasons, from simple "across-the-board" hikes to those related directly to the insured, like moving or a drop in credit score, Jean Folger, author and cofounder of PowerZone Trading, writes. Regardless of the reason, hearing that they'll be paying more for insurance isn't something anyone likes to hear. Therefore, some agents shy away from notifying customers before their premiums are about to increase. But this can potentially drive a wedge between you and your customer and sour the relationship. That's why John F. Carroll recommends calling your customers before it happens. And his logic is solid. "If you're open and honest, the good clients will appreciate it. You can also give people an opportunity to change coverages around or identify any additional discounts to reduce the effect," he says. The team at Independent Insurance Agents & Brokers of America agrees that calling a customer directly to explain any specific action that may have led to the increase tends to work better than email. And in order to assuage the impact of the bad news, you should be transparent, focus on any positives there may be and provide a timeline so customers know exactly what to expect, Cleverism cofounder Anastasia Belyh adds.
Recognize Major Life Events
The IIABA also say that you should do everything possible to make your customers feel like a family. Whether someone is celebrating a birthday, getting married, having a baby or getting a job promotion, these types of major life events provide you with an excellent an opportunity to reach out and deepen your relationships. Even if it's a brief email, acknowledging them in this way can give you an edge on competitors.  
Send Holiday Cards
Carl Maerz, founder of Rocket Referrals, talks about the importance of sending your customers holiday cards and how it can build goodwill. He says that the average insurance agency is at risk of losing 20 to 25 percent of their clients each year, which is mainly due to a lack of meaningful communication. But holiday cards are a great way to improve communication and prove that you care about your customers outside of renewal time. "The great thing about holiday cards is that they achieve this goal because clients know they're optional." They know you're not asking them for anything. By putting forth the effort to remember your customers like this, you can often create a deeper bond and show just how much you value their business.  
Develop Educational Resources
Insurance can be confusing, and it's common for customers to have a lot of questions. A big part of the independent agent's job is to provide answers to these questions and clarify any uncertainties. But you need an efficient means of going about this. One way to streamline things is to develop some helpful educational resources that your customers can turn to. As Walt Capell, president of The Insurance Shop says in Agency Revolution, you want to give customers the knowledge they're looking for — for free — and answer their questions without a sales pitch. He specifically lists blogging as a key medium for this. But there are plenty of other types of content that can also work. Kevin Kononenko at Databox highlights some of the top content formats, which include:
Videos.
Webinars.
Ebooks.
Data-driven reports.
Case studies.
An independent agent's bread and butter is their ability to form and maintain close relationships with customers. Not only does this help improve retention rate, it's integral to building loyalty. And as Rick Fox points out in PropertyCasualty360, a loyal customer buys 25 percent more insurance and renews at a rate of 97 percent.   Images by: rawpixel, Ernesto Eslava, rawpixel"