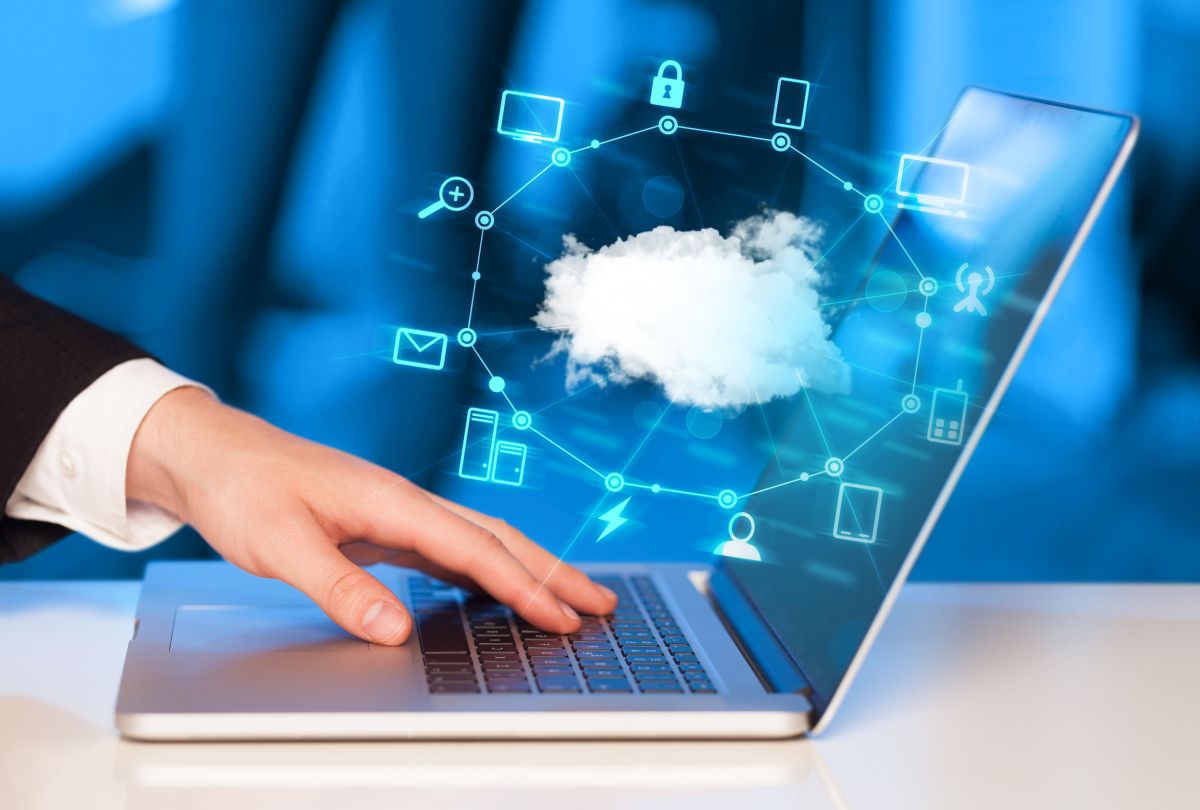 "
As an independent agent, you have a lot on your plate. There's quotes, policy renewals, answering customer questions, administrative tasks and bookkeeping. You also need to make time for marketing and networking in order to keep growing your business, says Danielle Lachenauer at Minico Insurance Agency.
Technology is a huge asset to streamlining business operations, especially in the insurance industry, writes Nick Chuvalas at Hondros College. Using the right technology makes your life easier, and keeps customers happy, boosting retention.
Here are 12 online tech tools every independent agent should be using.
Google Drive
"The cloud" is a term you hear a lot these days. It's a catchall word for a remote database, where information is stored via the internet rather than by way of a local storage device, explains Jake Frankenfield at Investopedia.
Although there are countless cloud platforms available, Google Drive is one of the most popular. In fact, it reached one billion users in mid-2018, according to tech writer, Frederic Lardinois. With Google Drive, you can create and store documents, spreadsheets, images and slides, and download them or share them with team members, business partners and customers. It's intuitive and user-friendly and offers 15GB of storage for free.
HubSpot
Customer relationship management, or CRM software, serves as a central database on which to store and maintain customer information. It helps agents organize customers, manage information, find new prospects and improve existing relationships, says the team at membership management software, PerfectMind.
And it's a tech tool that's being rapidly adopted, adds Greg Arthur, marketing manager at Agile CRM. A $14 billion industry in 2010, it's expected to top $80 billion by 2025.
One of the top CRM platforms is HubSpot. It allows you to upload your contacts in one central location, manage your sales pipeline and track every activity along the way. It also syncs with other major platforms like Gmail and Outlook to make the process even easier. The best part is you can store up to one million contacts for free.
Superior Access
Superior Access is specifically designed for busy agents looking to boost productivity and grow their business. We've created an easy-to-use, web-based platform that provides you with access to multiple markets to streamline the quoting process. There's home, auto, commercial, specialty lines and more.
You also have access to robust online agency management tools to stay on top of your customer's data and reduce time spent on manual data entry. That way you can focus on what's really important — building your insurance business.
Asana
There are a ton of project management tools out there. But Asana is certainly worth looking at. Company co-founders, Dustin Moskovitz and Chris Farinacci, report that Asana grew to 50,000 paying organizations as of September 2018, making it a top platform in the work management category.
It's simple to use. Create projects, set deadlines and collaborate with other team members until goals are met. Everything is updated in real-time, with all changes seamlessly tracked. Asana helps keep everything organized, and you always know a project's status at a glance. If you find it's a struggle keeping everyone on the same page, this is definitely a tool worth considering.
Slack
Slack is another top collaboration tool that can greatly improve communication and keep your team firing on all cylinders. At its core, Slack is an email replacement, explains technology writer James Sanders.
Rather than emailing team members individually and delegating tasks through multiple platforms, you can condense communications to one tool with Slack. It works by creating different channels — both public and private — allowing general conversations as well as those restricted to pre-approved team members.
If you're a slave to your email and check it dozens of times a day, Slack can be a huge help. You can also conveniently share links and media, track activity and even make calls through this app.
Ahrefs
Improving SEO was a top priority for 61 percent of companies in 2018, according to Hristina Nikolovska, head of marketing at SEO Tribunal. And this is important because 71 percent of insurance customers start their journey by using a search engine to research policies and coverage, adds Microsoft's head of evangelism for search, Christi Olson. These statistics show just how important it is for agents to establish a strong presence in search engines. And one of the top tools for assisting in this process is Ahrefs.
Here are some specific SEO areas it helps with:
• Keyword research. Find targeted keywords that receive a high volume of searches with minimal competition.
• Competitive analysis. Determine who your main competitors are, which keywords they're ranking for and what backlinks they have to optimize your own strategy.
• Rank tracking. Quickly find where your content ranks, and get suggestions on how to improve it.
Ahrefs is very user-friendly, and nearly anyone can figure out the basics without a huge learning curve.
Hootsuite
Social media marketing is another huge source of lead generation for independent agents. Over one-fifth (21 percent) of insurance customers are more likely to buy from an agent they can reach on social media, notes digital marketing writer Jacqueline Zote. Social media is also quickly becoming a popular channel for customer service, with 88 percent of social marketers saying it's important to provide customer service through social media, she adds.
However, managing social media can be onerous, especially when you're active on multiple networks. And that's where Hootsuite comes in. The simple tech tool allows you to manage all of your accounts in one convenient place. That means you can schedule posts in advance, curate content and track performance from a single dashboard.
Hootsuite offers a wide array of features to help you create a "social media empire," explains marketing consultant Ian Anderson Gray. You can use it to manage Facebook, Instagram, Twitter, LinkedIn and WordPress, among other social network channels.
Mailchimp
"There are around 3.7 billion email users in the world today, with the figure likely to grow to 4.3 billion by 2022," according to digital marketing advice resource, Smart Insights. "This makes email marketing a viable strategy to put your efforts into, especially as the ROI for it is around 3,800%."
If you have an email newsletter, you'll want a reliable platform for reaching insurance customers and optimizing their experience. And Mailchimp fits the bill. You can use it to create beautiful, professional looking emails with pre-made templates. Also, monitor key metrics like the open-rate, clicks and audience data to guide your decision-making.
SurveyMonkey
Providing great customer experience is extremely important across industries and businesses, and certainly for independent agents. In fact, customer experience will be more important than price and product as a key differentiator by 2020, says Toma Kulbyte at SuperOffice. The vast majority of people, at 86 percent, are willing to pay more for a better customer experience.
How do you ensure your customers are getting what they want? Digital surveys have become a popular solution, with SurveyMonkey being a top ranked platform. Easy to implement, it allows you to create fully customized surveys to gain meaningful customer feedback. In turn, you can take steps to keep your customers happier and improve retention and loyalty.
Canva
Images are a key component of marketing and business in general, with 32 percent of marketers saying that visuals are the most important type of business content, explains Jesse Mawhinney, engagement at inbound marketing agency, Kula Partners.
So it's important to have an efficient method for creating great looking images that are totally unique. When it comes to designing custom images, Canva is a must. You can create designs for business logos, social media posts, newsletters and brochures just to name a few. Canva supplies you with the template, and you modify it to your liking. Add images, text, backgrounds and other elements as needed. With it drag and drop interface, you don't even need any major design skills.
Google Analytics
Data is necessary to scale your business. And some of the most successful insurance agencies are those who use analytics. Mario Farag, SAP director of marketing analytics, says embracing analytics helps businesses make better decisions, enhance the user experience, increase ROI and gain a competitive edge.
And Google Analytics is the clear leader with a nearly 60 percent market share, reports real-time technographic data provider, Datanyze. Using Google Analytics allows you to see how much traffic your site is getting, where visitors are coming from and what they're doing on your site. It's integral to understanding customer behavior and improving your website and overall marketing campaign.
LastPass
The average person has an average of 90 online accounts that require passwords, says Nate Lord at data loss prevention software, Digital Guardian. Not only can managing this many passwords be overwhelming, it can also create security issues. In fact, more than four out of five hacking incidents involve weak or stolen passwords, according to security and tech writer Thu Pham.  
"Freemium" password management tool, LastPass is a viable solution to this problem. It remembers all of your passwords, with access across all your devices. With save and fill passwords, you simply log in to your accounts and go. LastPass simplifies the arduous process of maintaining numerous passwords and will even generate strong passwords for you. This can be a huge time saver for independent agents who are juggling multiple accounts.
 
Images by: ra2studio/©123RF.com, mindof/©123RF.com, nexusplexus/©123RF.com
"