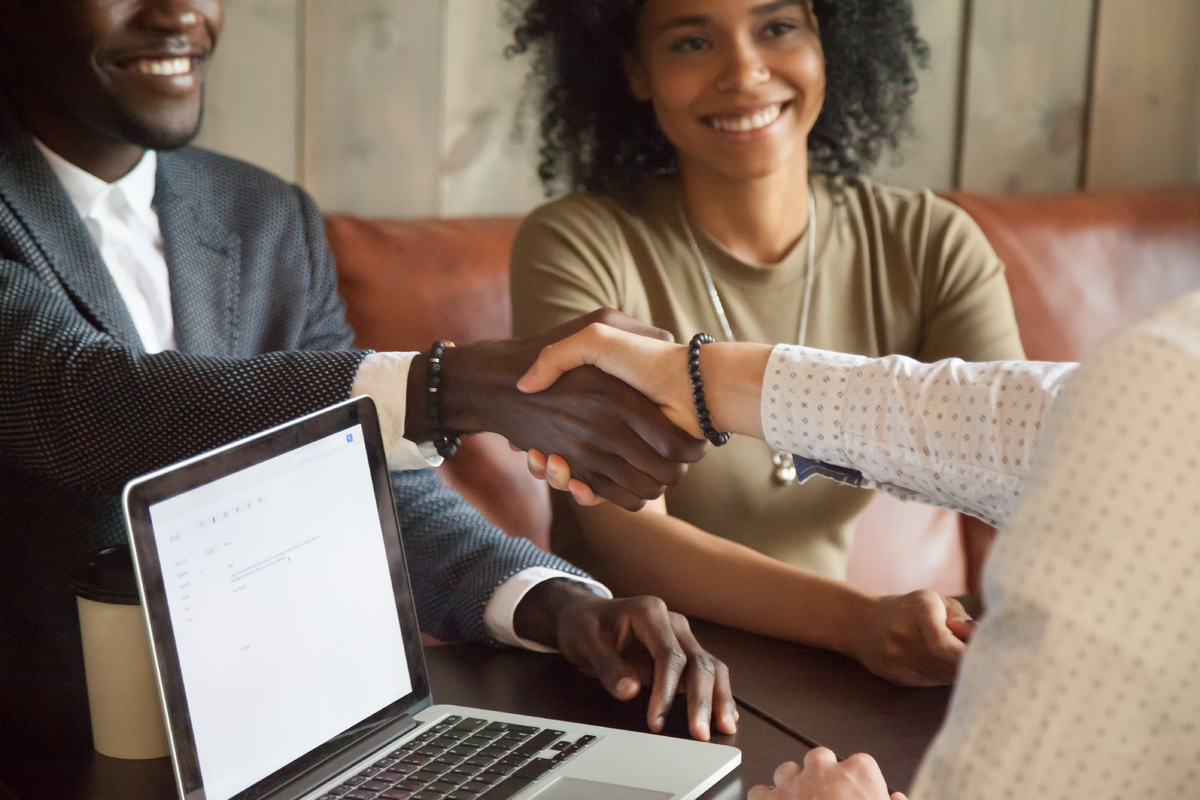 "
Technology has disrupted nearly every major industry, helping improve operations, fuel insights, and deliver a better customer experience. A big part of being successful in any business is embracing technology and using it intelligently, say Jared Hecht, CEO of Fundera, an online marketplace for small business loans. 
The insurance industry is no exception. Today's independent agents need to know how to leverage technology to simplify their lives as well as the lives of their customers. One way agents are going about that is by using digital platforms to bundle offerings in order to create all-in-one policies.
Digital Platforms in the Insurance Industry
Historically, the insurance industry is tradition-bound. But the market is quickly changing, and technology has become an integral part of it.
"An ongoing drive toward digitization has put the insurance industry on the verge of a paradigm shift," explains Tanguy Catlin, senior partner at McKinsey & Company, a worldwide management consulting firm. "The pace of change has accelerated thanks to tremendous increases in the volume of electronic data, the ubiquity of mobile interfaces, and the growing power of artificial intelligence."
This drive has given rise to digital platforms. Research and Markets, a global market research resource, quantifies this trend and says experts predict the digital insurance platform market size will grow from $86 billion in 2018 to $164.13 billion by 2023 — more than doubling in just five years. 
Agents Can Use Digital Platforms for Bundling Products
These digital platforms have many uses, but one of the most practical is using them to pull together insurance products and making them accessible to independent agents. A key part of that is bundling, or taking products from different lines to create tailored plans for specific customer needs. 
For example, a customer may be interested in buying homeowners insurance, auto insurance and flood insurance. Rather than buying three separate policies from three different companies, their independent agent could simply bundle it and get the desired coverage in one transaction.
Using digital platforms as aggregators for various product lines allows agents to capitalize on cutting-edge technology and streamline the overall insurance buying process.
Customers Prefer Bundling
Choosing to bundle insurance policies offers several advantages for customers, with one of the biggest perks being the savings. When customers combine policies, their agent can often justify offering bigger discounts — a concept known as economies of scale, writes Daniel Myers, director of investments at wealth management company Kreger Financial.
In terms of specific savings, financial planner Kelli B. Grant reports that bundling homeowners and auto insurance saves customers an average of $322 per year, which equals about 16 percent. 
It also makes the customer's life more convenient. Many people enjoy the simplicity of bundling, writes Stacy Johnson, founder of Money Talks News. Being able to deal with just one agent for all of their insurance needs adds significant convenience value. Customers only have to pay one bill rather than having to keep up with multiple bills from different providers. 
Bundling also provides the level of personalization that insurance customers crave. According to V12 Data, a leading marketing provider of customer acquisition solutions, 88 percent of insurance customers want agents to give them personalized offers that match their specific needs. With the ability to pick and choose from a variety of products that insure multiple aspects of their lives, this adds a new dimension of personalization that many people find appealing. 
Agents Benefit from Bundling
It's not just the customers who benefit from bundling. Agents who offer bundled services increase customer satisfaction levels, which can positively impact their business.
"Overall satisfaction among customers with six or more bundled insurance products averages 863, which is 111 points higher than among those who have just one home insurance product," according to Geno Effler of market research company J.D. Power. "Likewise, the average Net Promoter Score among customers with six or more bundled products is 58, which is 52 points higher than among those who only have one home insurance product."
This level of customer satisfaction tends to lead to a deeper sense of loyalty. V12 Data notes that nearly half (46 percent) of bundle customers state that they "definitely will" renew coverage with their agent compared to 28 percent of non-bundle customers. In the long run, this can help dramatically improve the customer retention rate and build more meaningful customer relationships. 
It also creates an opportunity for agents to earn more. Kyle McCarthy at marketing platform Act-On Software, points out that 77 percent of insurance customers are encouraged to buy products they've never purchased before when agents offer them customized promotions. Furthermore, 68 percent of insurance companies report that targeted promotions like these are the number one driver in improving online sales. 
McKinsey partner Ido Segev says that while personalization is fairly new to the insurance world, he and his team "have seen the practice cut acquisition costs by as much as 50 percent, stimulate growth in revenues and customer satisfaction by 5 to 10 percent, and increase marketing returns by a factor of between five and ten."
Effective Bundling Requires a Quality Digital Platform
That said, offering bundling in and of itself won't necessarily translate into an enhanced customer experience and more sales. In order to find success, agents must use the right digital platform — one that offers a streamlined experience and helps them find the perfect insurance policies for their customers with ease.
So what specific features should agents look for in a digital platform? Most experts would suggest the following. 
Access to National Carriers in Multiple Markets
Ideally, a digital platform will provide an agent with real-time access to top national carriers from a wide variety of markets. Whether it's a personal line like home, auto or earthquake insurance or a commercial line like general liability, property or workers compensation, agents should be able to intuitively locate policies to accommodate the needs of their customers.
It's also recommended to look for a platform with online comparative rating technology so agents will know how different policies stack up against each other and can relay this information to customers.
Fast Business Processing 
A valuable digital platform will help agents expedite the data entry process. Inputting information manually is time-consuming and also increases the likelihood of potentially costly mistakes, says the team at document management software Vanguard Systems.
Customer Relationship Management Technology
"Since customer loyalty and revenue are both qualities that affect a company's revenue, CRM is a management strategy that results in increased profits for a business," says Jason Kulpa, founder and CEO of digital marketing software and services provider UE.co. "At its core, a CRM tool creates a simpler user interface for a collection of data that helps businesses recognize and communicate with customers in a scalable way."
Any quality digital platform will have CRM capabilities that allows agents to efficiently manage their customer database, make timely suggestions for policies and keep track of renewal dates. 
Good Commissions
Agents obviously want to earn as much as possible. Therefore, they should pay close attention to a platform's commission rate and choose the one that's competitive. This should increase their profit margins and stay afloat financially. 
Top Notch Support
There's an inherent learning curve that comes along with using a digital platform, regardless of how user friendly it is. To maximize ROI and ease the process of migrating to new software, agents need to reduce the learning curve, explains the team at WalkMe, a digital adoption platform. 
One of the easiest ways to do that is to have access to a team of experts to help with training and technical support. These individuals will be able to walk agents through any issues they may encounter and provide helpful answers when needed.
Digital platforms should offer instructional content too, such as webinars, so agents can stay on top of periodic changes and iterations. Webinars are useful because they're available on demand and can help agents become more productive, writes Kristen McCabe, an instructor at General Assembly.
 
Images by: fizkes/©123RF.com, fizkes/©123RF.com, rido/©123RF.com
"