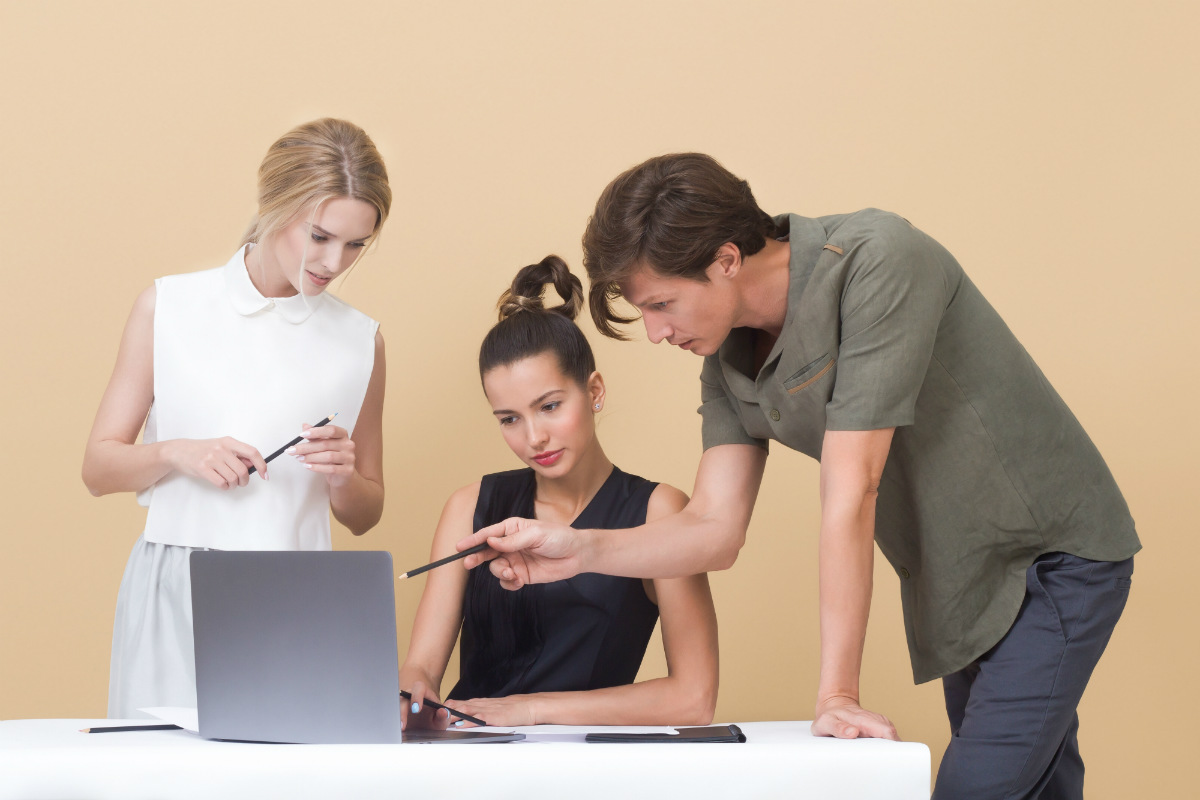 "The cloud. Customer relationship management (CRM) software. Bring your own device (BYOD) policies. This is the language of modern business technology. And as the world becomes increasingly digitized, these and other technologies are something that most small business owners will need to be familiar and comfortable with. Michael Lazar at Insight sheds light on the state of small business technology in America: This was a $686 billion industry in 2017, up more than 20 percent from the beginning of the decade.    Although it offers immense benefits and can greatly increase efficiency and productivity, technology can feel like a chore for independent insurance agents who don't believe they have the time to learn new tools. Betsy McLeod even writes at Blue Corona that nearly a third (30 percent) of small business owners struggle in keeping up with technology advances. It's a legitimate concern. In this post, we'll discuss some practical tips for approaching new technology so you can stay up-to-date and position your business for success.    
1. Understand the Full Benefits Before Committing
Learning a new tech tool takes time and effort. So, the last thing you want to do is jump in head-first with a platform that may or may not pay off in the long run. Instead, take a close look at the anticipated benefits to see if it's truly something worth implementing. Barclay Ballard highlights some specific considerations when examining new business tech at ITProPortal. Some of these include:
Evaluating whether it meets your business's unique needs
Researching whether upcoming upgrades will make the platform obsolete before long
Analyzing the cost of future upgrades
Determining how well it will integrate with your existing technology
The HomeLet team adds that a product should provide an effective solution to a genuine problem and should be able to be incorporated into your business within a reasonable amount of time. Scrutinizing these benefits is also a great way to slash through any skepticism that you may have. If you're a little wary, this research phase should help you clarify things.
2. Go for User-Friendly Tech
Software products come in all shapes, sizes and degrees of complexity. Some can be learned in a hurry with relative ease, while others are far more onerous and come with steep learning curves. In any case, opt for the tool that's user-friendly. But what exactly makes something user-friendly? Kindy Mann offers some specific criteria at Software Solved:
It has clear, simple navigation.
It's visually engaging.
The interface is clutter-free.
It has consistent imagery and icons.
You can customize the user experience.
On top of that, the Percento Technologies team points out that it should be easy to install and update as well as be intuitive to use. Ensuring user-friendliness right from the get-go should eliminate a lot of frustration later on and allow your business to take full advantage of all the tool's features.  
3. Devote Small Blocks of Time to Research and Testing
Independent agents likely have a lot on their plates. That's understandable. Fortunately, learning a new tech tool doesn't have to require a massive time investment. But it does require setting aside a few blocks of time each week to focus solely on learning the ins and outs. Ryan Robinson at Grasshopper suggests you commit to a learning phase in which you test out a new platform without any firm expectations. Instead, engross yourself in the learning process. During this time, you'll work your way through the fundamentals and familiarize yourself with the basic features. This doesn't have to be anything over the top, and even scheduling a couple small blocks of time each week will be quite helpful. Robert McNicholas at Techsperts adds that a few 20- or 30-minute sessions throughout the week tends to be more effective than a two-hour marathon and is ideal for minimizing the learning curve.  
4. Set Small Goals
McNicholas also makes the point that an incremental transition is essential here because you're only going to get overwhelmed if you try to learn a new platform in one sitting. David Clinton at Hacker Noon concurs and mentions the importance of breaking large projects down into smaller, logical steps. He recommends going first for the low-hanging fruit, or "the things that you already mostly understand or for which you've found easy documentation." Marketing and strategy consultant Dorie Clark says something similar at Open Forum, where she recommends setting micro-goals. This is often beneficial because it helps you move through the learning process more efficiently and stay motivated because you're more likely to meet smaller goals than bigger ones. To expedite the process, you'll want to ensure that you have clearly defined goals with small and specific actions to master. For instance, an initial goal may be learning how to enter a new customer's information into a CRM. Once you get the hang of the basics, you can then move on to the more advanced features.
5. Watch Videos
At the National Center for the Middle Market, Rob Carey touches on one particular medium for helping business owners and their staff learn more quickly — video. He explains how video can be utilized to deliver more effective training and is perfect for transferring knowledge and skills. And this makes sense when you consider that the majority of the population consists of visual learners. Patricia Vakos writes at Pearson Prentice Hall that 65 percent of people respond best to visuals. Elizabeth Agatha at Marketwired says "video is exponentially more powerful than the written word." She points to research from Forrester that found "a minute of video is worth 1.8 million words." You can get up to speed on a new tech tool much more quickly if you watch relevant videos that break complex, abstract terms down in a way that's easily digestible. Fortunately, many platforms offer some sort of video learning hub in which they break various features down into video format. Beyond that, a quick search on Google or YouTube can often supply you with additional content. If you're just getting your feet wet and are feeling overwhelmed, video content can be a lifesaver.  
6. Pay Attention to Overarching Trends
Business technology is evolving rapidly, and there's no sign of it slowing down any time soon. So, beyond learning a handful of new tools that are specific to your business operations, it's nice to stay abreast of the big tech trends, too. This is useful for seeing the big picture and should help you understand how the tools you're using fit into a larger context. Now, this isn't to say you need to tirelessly scour every single website and publication. That's not feasible. But it is a good idea to keep an eye on major business technology trends. This doesn't require a huge time investment, and there are some ways you can streamline the process. For instance, the Fulcrum FXT team suggests subscribing to the newsletters of popular tech websites and creating a customized RSS feed that will automatically be populated with relevant content that's of interest to you. Keep in mind that you won't be barraged with content but should receive just enough to keep you in the loop. The Vaspian team points out that following key influencers is another good idea. You can do so  either on social media or their personal blogs. This should supply you with great information on what's happening in the technology world without you having to do a lot of digging.     Finally, Amy Aitman at Canny Creative recommends subscribing to YouTube business channels that commonly discuss these types of topics. Aitman actually provides links to 51 of the top channels in her post.  
Making Technology Work for You
Tech tools are an integral part of business operations, and they're increasingly helping business owners in all industries create better experiences for their customers, too. According to a 2018 report by the U.S. Chamber of Commerce: "Even when customers do business with a physical store, they increasingly expect to access online options as part of their experience. Businesses that successfully build and implement a strategy of online customer, vendor and employee engagement will likely see the most success in coming years." Of course, this  can present a challenge for many independent insurance agents. Learning new technology may just not seem feasible when you're already swamped with countless other tasks. But following these tips should make the process much smoother and friction-free.   Images by: Icons8 Team, Brooke Lark, Tyler Franta"