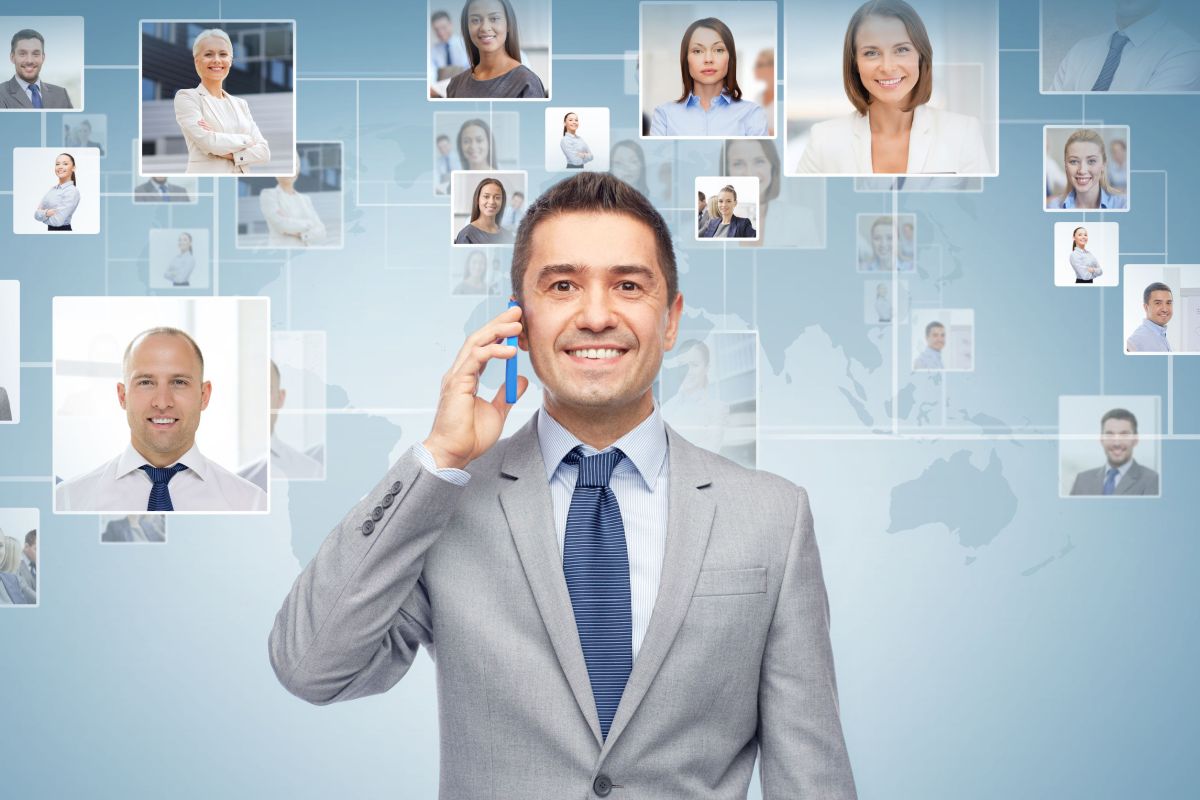 "
LinkedIn is the premier professional networking platform. It had 590 million total users as of late 2018, reports digital marketing agency Omnicore. Of those, 260 million were active monthly users.
With such a strong user base, LinkedIn provides independent agents an opportunity to form key connections, generate leads and ignite business growth. But in order to do so, it's essential to understand how this platform works and strategies for harnessing its power.
Here are 10 LinkedIn do's and don'ts for independent insurance agents.
1. Do Rely on Cold Outreach to Drum Up New Leads
Some agents are reluctant to perform cold outreach on LinkedIn. After all, aren't you supposed to actually know a person before approaching them? The answer is no, you don't have to (that's something we'll discuss more in just a bit).
LinkedIn can be an incredibly powerful professional networking and outreach tool. It allows you to connect one-on-one with potential customers in a very personal way, says Bailee Abell at CRM and sales automation platform, Nutshell. And most experts would agree, that it's vastly superior to cold calling. Finding prospects on LinkedIn is the easy part, she adds. What's tricky is developing a solid game plan for reaching them.
How do you do this?
It starts by finding common ground to create a targeted message around. Maybe they went to the same college you did, have similar interests or are part of the insurance industry. The specific angle you take doesn't really matter as long as you find a commonality.
Abell also mentions that you should save the selling for later. Just focus on getting your foot in the door initially and build rapport. Then you can shift to discussing insurance products once the conversation gets going.
2. Don't Send an Annoying Number of Follow-Ups
Initiating a conversation with someone is only part of the equation. You also need to nurture it so that a cold lead inevitably warms up. But going overboard with follow-ups isn't the way to grow a budding relationship.
Say that someone accepts your invitation because they're interested in networking and building a more robust list of contacts. But you start sending them message after message talking about your insurance policies. Very quickly, you'll find yourself blocked.
While persistence is usually a good thing to have in marketing, "mindless persistence" can get you into trouble, warns marketing writer Abhishek Anand. Sending the same template time and time again or continually approaching the same person and expecting a reply after they've ignored several of your messages is just annoying and should be avoided.
You should also avoid sending spammy or irrelevant messages, writes Melonie Dodaro, author of "LinkedIn Unlocked." These will be ignored and recipients won't want to interact with you. If the message does not contain some value to the receiver, it comes across as self-serving.
Similarly, stay away from empty queries, vague asks and forceful demands, advises career coach Emily Liou. In her article at Fast Company, Liou gives examples of each of these types of messages that are consistently ignored, and shows how they should be crafted in order to stand the best chance of getting a response.
3. Personalize Your Connection Requests
It's vital that you make a great first impression when initiating contact on LinkedIn. You want to show potential connections that you're relevant to their industry and that you truly have something to offer. One of the best ways to go about this is by personalizing your connection requests.
"Including a personalized message shows you're serious about connecting," says Jabed Hasan at OmniKick. "You're sending a positive feeling, and that can make them more interested in you, which can have a great lasting impact on your business." He adds that it's smart to do a little research on a person before inviting them to connect.
Digital marketing manager, Erin Bazet agrees and suggests checking out their LinkedIn profile and referencing something like a skill they have, content they've posted or where they're from. If you don't know the person, explain the reason for the connection, she says. For instance, they might also be an independent agent, or you can mention a mutual connection. Doing so should pique a person's interest and increase the odds of them accepting your connection request.
One way to kill a LinkedIn relationship before it ever begins is to slap up a generic, canned message when attempting to connect. Or even worse, skipping the customized invitation altogether. Sending the bland "I'd like to join your LinkedIn network" conveys a feeling of indifference, like you're simply reaching out to random people in mass, explains executive resume writer Brenda Bernstein. Instead, take the time to craft a message that's unique and applies specifically to the person you want to connect with.
4. Use a Networking Partner to Increase Your Reach
Lead generation is certainly the main reason an independent agent will use LinkedIn, but you don't always need to reach out directly to potential customers in order to accomplish that goal. Connecting with other professionals in related fields can bring the same results.
One particular technique LinkedIn strategist Brynne Tillman calls one-to-one networking. She explains that this is where two people (who already know each other professionally and are connected on LinkedIn) create lists from each other's connections of who they would like to meet. Each creates an introduction to send to those connections.
It's a complete win-win where both people can make new connections by leveraging existing relationships.
5. Join and Contribute to Relevant LinkedIn Groups
There are nearly 2 million groups on LinkedIn. They run the gamut for nearly every topic imaginable, including insurance. Being active on LinkedIn Groups offers many benefits. You can demonstrate your knowledge by providing thoughtful answers to other group members' questions, share helpful content you've found online and build relationships, says social media specialist, Kristen Curtiss.
Joining a few relevant groups is a great way to get your feet wet and build momentum on the network. So spend some time browsing through groups from your LinkedIn dashboard to find the ones that are right for you. You can browse through all groups, or you can enter specific search criteria like "independent insurance" or "health insurance agents" to narrow it down.
6. Don't Join LinkedIn Groups Just to Advertise
One of the biggest mistakes people make on LinkedIn Groups is treating them strictly as a means for advertising. They get in the habit of constantly posting self-promotional content without legitimately adding to the conversation. This is considered poor etiquette and makes it nearly impossible to establish any trust with other members. In fact, the behavior can hurt your reputation and potentially get you removed from a group, writes business development consultant, Mike Ames.
Posting the occasional promotional content is generally okay. Just be sure that it offers real value, fits within the context of the discussion and that you're not taking it to excess.
7. Update Regularly
Like any other social network, a big part of succeeding on LinkedIn is building your presence. You need to be consistent about posting new content and engaging with other users. This is what gets you noticed and lays the foundation for building authentic relationships. And this boils down to one main thing — great content.
"LinkedIn users enjoy many different types of content including business reports, how-to-guides, list-style articles, and whitepapers," marketing writer, Rhonda Bradley explains. "Get to know your audience by paying attention to the styles and topics that they interact with."
And because consistency is key with LinkedIn, writes Beth Luberecki at The Washington Post,  ignoring your account for months on end gives the impression that you don't care. Users may even think you've abandoned it. Even worse, you may miss out on opportunities simply because you don't check your account for an extended period of time.
In fact, job strategy coach Kitty Boitnott, Ph.D. suggests checking it at least three times a day if you're just starting out. In the morning, around lunchtime and toward the end of the day are ideal to keep you current on new discussions, updates and connection requests.
8. Use Proven Engagement Strategies
It's also important to proactively engage with others. Here are some ways to do this, according to LinkedIn consultant and strategist, Sarah Santacroce:
Share. Post other user's updates (with credit, of course) and your own blog posts, as long as they provide value to your network.
Comment. Comment on updates, discussions and new profile pictures.
Start new discussions.Ask questions and get other users' input.
Using images is a natural engagement booster, explains social media writer Courtney Seiter. Research has found that posting images leads to 98 percent more comments. And asking questions is another potent strategy, she adds. Status updates containing questions receive nearly 50 percent more comments.
9. Position Yourself as a Unique Industry Expert
There are thousands of independent agents on LinkedIn — each one vying for customers' attention. So it's crucial that your profile stands out.
To accomplish this, you'll want to take full advantage of all of the different sections you can add to your profile. For example, you'll want a solid intro, comprehensive background information and a thorough list your skills and accomplishments.
Personal branding expert, William Arruda, says you should include keywords you want associated with your profile, mention your values and passions and fill in interests, certifications and volunteer experience. And if you don't have a high-quality headshot, get one.
Get endorsements for your skills and post recommendations too, adds LinkedIn expert, Viveka von Rosen. Link to any media you've been on or articles you've published. All of this instantly increases your credibility and expert status.
10. Don't Create Just Another "Company Profile Page"
Finally, your LinkedIn profile shouldn't just be another company profile page. It should pop and make users legitimately interested in buying from you or partnering with you. The trick is to really dive in deep and make your profile more interesting than the countless other insurance agent profiles that customers come across.
Business writer Jessica Greene says some of the best ways to do this include adding a professional cover image (ideally 1,584 x 396 pixels), visual media and recommendations from clients, colleagues and managers.
Remember that you can edit the LinkedIn page URL to one that's easy to remember (as long as it's unique). This helps with continuity and recognition in branding across social media.
Images by: dolgachov/©123RF.com, bacho12345/©123RF.com, stockbroker/©123RF.com
"