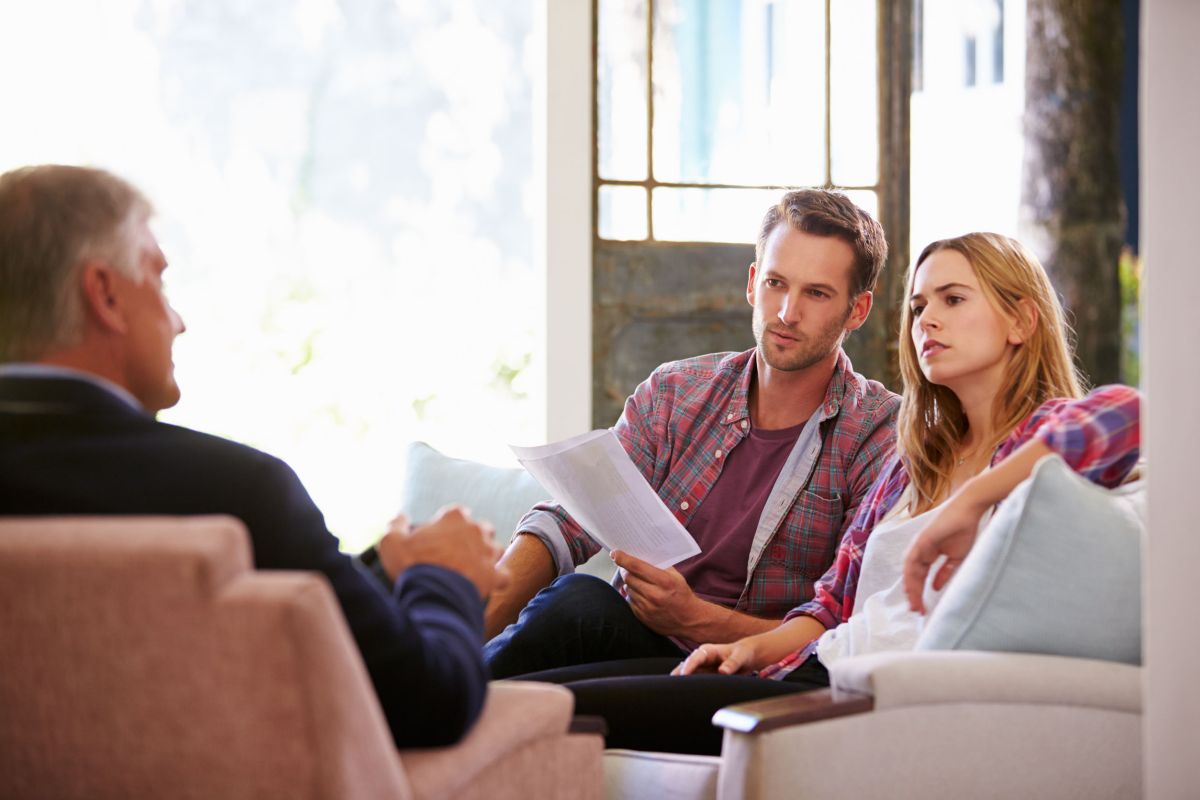 "Independent agents know how crucial insurance is to nearly every facet of life. Having the right policy can be a tremendous asset and help a person come out of a traumatic experience relatively unscathed. "Life is very uncertain and has a way of throwing surprises at you when you least expect it," explains insurance writer Yash Sharma. "In order to be fully prepared to deal with the contingencies in life, insurance is essential." Account executive at HNI Risk Services Art Josetti concurs, saying that insurance offers protection against life's unforeseen curveballs, provides families and businesses with stability and offers greater peace of mind. Not to mention it's legally required for certain things like driving a car or getting a mortgage. Of course it also costs money, which naturally means some people are reluctant to buy optional coverage even when they really need it. And this where independent agents come in: How do you make a case for insurance products to consumers who don't want to spend the money? Here are five strategies that will help.  
1. Show Objective Data
Two main reasons people don't want to buy insurance is because they feel that insurance companies don't really care about their needs and just use "fear-based messaging" as a means of manipulation, Tom Dougherty at ThinkAdvisor writes. One of the best ways to overcome these hurdles is to provide the potential customer with objective data and paint a picture for them. Rather than using high-pressure sales tactics or trying to scare a prospect into buying, you could simply provide them with highlights from authoritative sources. As an example, let's say you're selling flood insurance to a prospect in a flood-prone state like Florida. In this case, you might reference findings from the National Flood Insurance Program and FEMA that flooding is the most common natural disaster in the US, and that even one inch of water can result in $25,000 in damage. You could also point to Don Jergler's Insurance Journal article, in which he writes that several cities in Florida rank highly as those at severe risk for flooding (the top 4 through 14 cities were all in Florida). Again, it's not about using fear-based messaging to get them to action. You're just letting them know the risks. It's all about presenting the right information so that a prospect can make their own decision.
2. Address Cost Concerns
The third and arguably biggest reason why people are opposed to buying coverage is the cost. At the end of the day, it's all about money. Many people simply believe that they can't work a particular type of insurance into their budget. And that's understandable. Cost is a huge concern. If you address it head on and prove that a type of coverage is more affordable than a prospect may think, they should be far more receptive. A study from Life Happens and LIMRA asked 2,000 adults how much they thought a healthy 30-year-old would pay for $250,000 term life insurance policy. The average response was $500 —  over triple the actual cost. This proves there may be a wide disparity in terms of how much your prospects think a type of insurance costs and what it actually is. It's vital, then, that people have a full understanding of the real costs of insurance coverage, especially when it's something they truly need and can greatly benefit their lives. There are several variables that factor into how much a person will pay, but for a quick state-by-state ballpark figure, a resource like ValuePenguin's is a great reference point. Acknowledging that pricing is a major issue and tackling it head on should help you make the case for important insurance coverage and lower many people's defenses. And whenever possible, see if you can work in a discount. Auto insurance premiums can sometimes be lowered if the insured has taken a defensive driving course, automotive writer Justin Cupler suggests. Discounts can also be had when insureds buy a car with certain safety equipment or select low-mileage coverage.  
3. Explain the Full Range of Benefits
Most prospects have a basic idea of how a particular insurance policy will positively impact their lives. But they may not necessarily grasp the full range of benefits. Independent agents can highlight policy details to show how robust a particular type of coverage is. Going back to the example of flood insurance, FEMA notes that traditional homeowners and renters insurance doesn't usually cover flood damage. They also say that flood insurance pays out whether or not there's been a presidential disaster declaration. Next, get into specifics that also aren't always common knowledge. For instance, life insurance can potentially pay for a child's college education, pay off debts and mortgages or even fund a spouse's retirement, explains the team at insurance lead generation network Precise Leads. Another example is that tenants who have renters insurance might be reimbursed for living expenses after a disaster, insurance writer Barb Marquand says. Tenants might also be covered for legal costs in the event of a lawsuit and even have "off-premises" coverage where they are reimbursed for a percentage of lost or stolen personal belongings.
4. Eliminate Confusion
Life Happens and LIMRA also touch on the importance of making policies easy to understand, with 83 percent of consumers ranking this as the number one factor when considering buying life insurance. There's so much complexity and confusing language with policies that even agents have difficulty deciphering everything, Tom Dougherty at ThinkAdvisor agrees. And this can sometimes look like an intentional attempt to confuse prospects when the fine print can't be easily understood. Simplify things for your prospects. Start by breaking it down the essentials and discussing key terms. For example, Insureon Solutions says agents selling homeowners insurance would want to explain things like home inventory, the difference between cash value and replacement value, and how market value differs from rebuild value. Avoid jargon whenever possible, suggests insurance consultant John F. Carroll. That's a surefire way to confuse potential buyers and can make it seem like you're hiding something. Instead, do your best to break things down into clear language so that it makes sense and is understandable. And don't forget the personal touch. "Education is key when it comes to patients understanding their policy," says VGM Advantage in regards to health insurance. "While it's nice to provide literature and handouts with your practice's policies and basic insurance information, a face to face meeting with an office representative to review the policy may be best." In other words, you may need to devote a bit more time to reluctant buyers and be willing to put out some extra effort to provide them with the information they need to make a decision.  
5. Help, Don't "Sell"
People generally don't like being sold to, entrepreneurship blogger Peter Kanayo writes. However, they do like to buy something if they think it's their idea. In other words, prospects don't want to feel as if a pushy insurance agent is pressuring them into a sale. This only raises their defenses and makes them reluctant to buy any coverage at all. What they do respond to, however, is an agent providing a solution to a problem they have. Business leader and author Peter Aceto agrees, saying that people everywhere are tired of the hard sell. It's not effective and only ends up creating friction between agents and prospects. What you want to do instead is be there to assist your customer with finding the coverage that they need and give them some room. This is largely done by communicating how you can solve the person's problem during a conversation, finance and marketing specialist Josh Sutherland writes. Find out the specific problem they have, how much coverage they need and how a particular policy can meet their needs. Getting insights like these is what ultimately positions you to get a prospect to decide to buy a policy. Having a help rather than sell mentality allows you communicate more easily with those who are skeptical.   Images by: stockbroker/©123RF.com, andreypopov/©123RF.com, fizkes/©123RF.com"