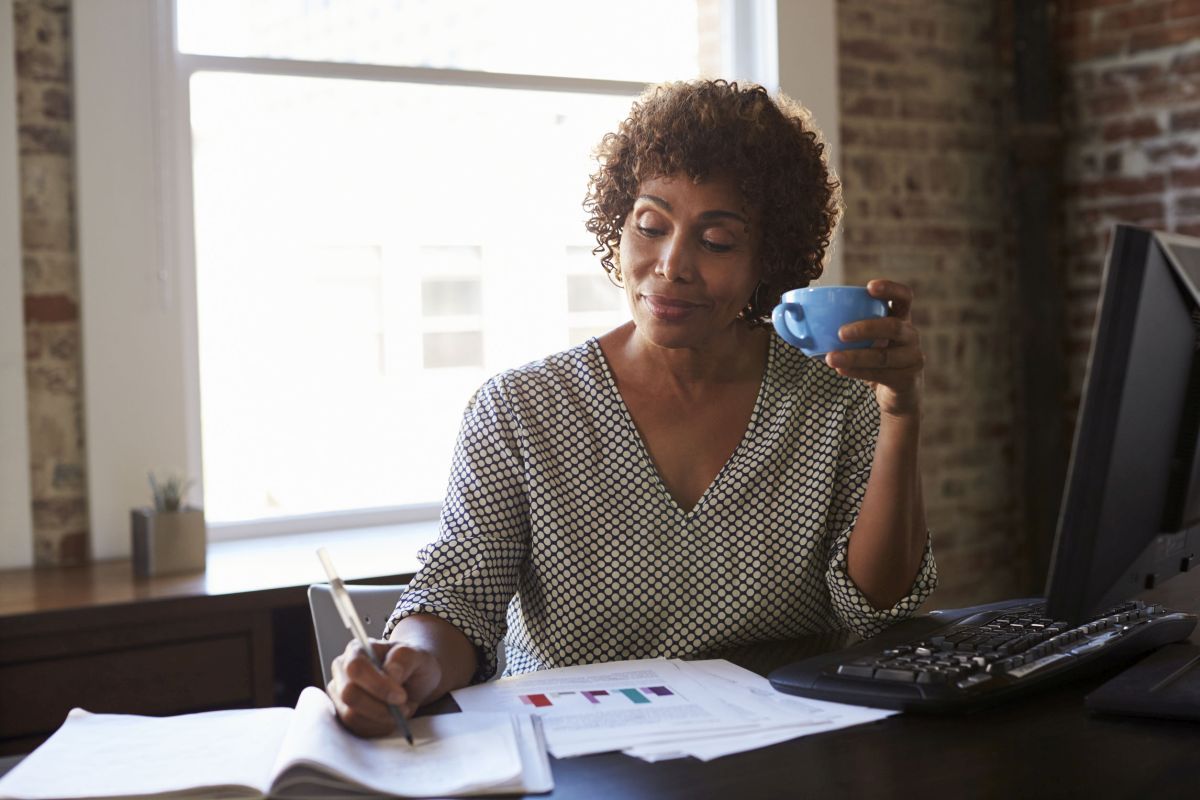 "
The insurance industry is a dynamic one, with new information unfolding all the time. So it's important for independent agents to stay on top of trends and changes in order to continue doing your job at the highest level with outstanding customer service. 
Here's a list of 20 industry publications, blogs, podcasts and other resources that are useful to independent agents and should be on your radar.
Insurance Information Institute
This is the go-to resource for many agents and offers a robust selection of insurance news, insight and analysis. It features highly informative articles and videos, as well as in-depth content such as whitepapers and eBooks that will help improve your understanding of the insurance world. The Insurance Information Institute also incorporates an intuitive search feature so you can quickly find the specific topics you're interested in.
Independent Agent Magazine
Whether you're a new agent or seasoned vet, Independent Agent Magazine is a must-read. It's an up-to-date publication that offers current news, business and marketing strategies, viewpoints and more. Check out the "Markets" feature, and you'll find a massive archive of insightful content broken down by industry and coverage. IA Magazine is truly a one-stop resource for independent agents.
Insurance Journal
Here's another publication that's incredibly comprehensive. The Insurance Journal offers an array of magazines segmented by US regions so you always know what's happening in your area. There's an informative news section that covers the full spectrum of the insurance world, as well as research and directory sections that offer comprehensive data to guide your decision-making.
National Underwriter Property & Casualty 
PropertyCasualty360 is carries P&C insurance news, in addition to trends, opinions, resources and sales tips. There's a ton of great information for insurance agents and brokers in the industry on their site, but National Underwriter Property & Casualty definitely stands out. This is a monthly magazine that keeps agents aware of what's happening in the industry and how world events might impact it. You'll find peer-to-peer content along with feature analysis on topics including recruiting, agency management and insurtech.
Insurance Business America
Another insurance publication with content on every facet of the industry, is Insurance Business America. In addition to the magazine itself, you'll find the site a good source of news and analysis, with a risk management archive and a specialty archive on insuring specific industries. Their resource section is broken down into several educational mediums including whitepapers, infographics, special reports, webinars and guides. 
Direct Connection
Headed by insurance business marketer Anita Nevins, Direct Connection focuses on educating independent agents on effective digital marketing strategies. Here you'll learn about best practices for insurance professionals when it comes to blogging, social media and email marketing. You'll also learn how to run your agency more efficiently and how to maximize the impact of your marketing efforts.
Insurance Thought Leadership
The Innovator's Edge by InsuranceThoughtLeadership.com is a cutting-edge insurance blog that covers a wide array of timely topics. There's an emphasis on insurtech with information on everything from data science and artificial intelligence to behavioral economics and cyber risk. The site offers a weekly newsletter and video interviews, both of which provide unique insights on issues transforming the industry.
American Agents Alliance
From its humble beginnings in a small Southern California coffee shop, the American Agents Alliance has grown into one of the country's top national insurance trade associations. The bulk of the content on this blog focuses on improving the customer experience — something that's immensely important for ensuring an independent agent's longevity. Recent topics include organizing a customer database, choosing an agent management system and boosting brand loyalty. 
Inbound Insurance Marketing
Inbound marketing is considered one of the most effective forms of advertising today and involves "pull" techniques that draw customers to you. The Inbound Insurance Marketing blog is all about taking advantage of this proven advertising method. Run by Heather Sloan, an insurance marketing professional with nearly 25 years of experience, this blog teaches you about cutting-edge digital strategies like building a successful website, using analytics, content creation and more. 
InsurTechNews
As the name implies, this is an excellent blog for everything insurtech. Some topics include news on emerging digital models, digital transformation, AI technology, apps and software. In addition, InsurTechNews has an influencers section (updated monthly), where you'll find a list of the top 50 insurtech influencers with links to their social media profiles. If you're looking to integrate technology into your business model, this blog is a must-read. 
Friendly Agent
Friendly Agent is a chatbot for insurance and a handy tool for independent agents. Their blog deals largely with the tech side of things. There's information on how to successfully implement a chatbot into your agency to provide better customer service, how to increase website traffic and Instagram marketing tips. This makes it an excellent resource if you're interested in digital transformation. 
Agency Nation
The Insights section of the Agency Nation website with Joey Giangola is a frequently updated resource that primarily covers the sales and marketing aspect of running an insurance agency. You'll learn about techniques including SEO, online reviews, how to create valuable content and promote your website. The advice is extremely practical, and Agency Nation is clearly in touch with the needs of independent agents in an evolving industry.
The Insurance Law Podcast
This podcast from the Legal Talk Network is perfect for agents who want to learn about their industry from a legal point of view. It's hosted John Czuba, a senior manager at AM Best, a credit rating agency with a focus on the insurance industry. Some topics the Insurance Law Podcast has covered in the past include insurance fraud, lawsuits stemming from data breaches and advice on handling complex claims.
On Point Podcast
We cited the Insurance Journal previously as a great resource, and they've also got an interesting podcast called On Point. Hosted by financial services brand strategist Peter van Aartrijik, topics range from technology and client relationships to marketing and branding. He interviews some of the world's leading insurance authorities to provide listeners with actionable advice on creating a flourishing agency.
The Modern Life Insurance Selling Podcast
For agents looking to learn the ins and outs of selling life insurance, this is definitely a podcast to check out. Created by Jeff Root, author of "The Digital Life Insurance Agent," the Modern Life Insurance Selling Podcast discusses how to thrive in the industry. While he no longer offers custom life insurance websites, you'll find information on topics like building effective online sales funnels, capitalizing on advancing technology and creating a better client experience.
Agent's Influence Podcast
This podcast is hosted by Jason Cass of Insurance Agency Intelligence, who's also a speaker on insurance topics. The premise of Agent's Influence is to interview real agents in real agencies and pick their brains to find out what it takes to succeed. It's an excellent way to get firsthand insights from those who have been there and done that so you can take your business to the next level. 
Cody Askins' YouTube Channel
Cody Askins is an insurance sales coach who owns and operates five insurance-based companies and helps independent agents all over the world be more successful. On his YouTube channel, you'll find information on how to generate quality leads, scale your business and run your business more confidently. One of the more interesting features is his "live dialing" sessions where he calls actual leads and walks you through his formula for converting prospects into customers.
Agency Nation's YouTube Channel 
We listed Agency Nation's blog earlier as a top resource for educating independent agents on how to market, sell and service. Their website offers some amazing insights on how to grow your agency, and the Agency Nation YouTube channel builds on that information. You'll learn how to elevate your brand, deal with customer rejection, overcome fear and increase customer loyalty. 
Independent Agent's Virtual University 
The Independent Insurance Agents & Brokers of America was founded in 1896 and is a national alliance of businesses that provide a wide range of insurance coverage. Their site features numerous resources, and one of the best is their Virtual University. It offers training materials for new agents, risk and reality reports, webinars and best practice studies. They have an "Ask an Expert" feature where members can have their questions answered by some of the industry's top professionals. 
Agency Equity
Agency Equity is a resource for making key connections within the insurance industry. You can find agencies for sale, partnership and employment opportunities. Beyond that, there's recent insurance news, as well as helpful technology and tools for better business management.
Using These Resources to Fuel Growth
A big part of finding success as an independent agent is simply being knowledgeable. Whether it's understanding how to get your business off the ground or the intricacies of a particular type of coverage, this is what helps you become a top agent. 
These 20 insurance resources cover the full spectrum so you can stay well informed and on top of your game.  
 
Images by: stockbroker/©123RF.com, olivier26/©123RF.com, kantver/©123RF.com
"