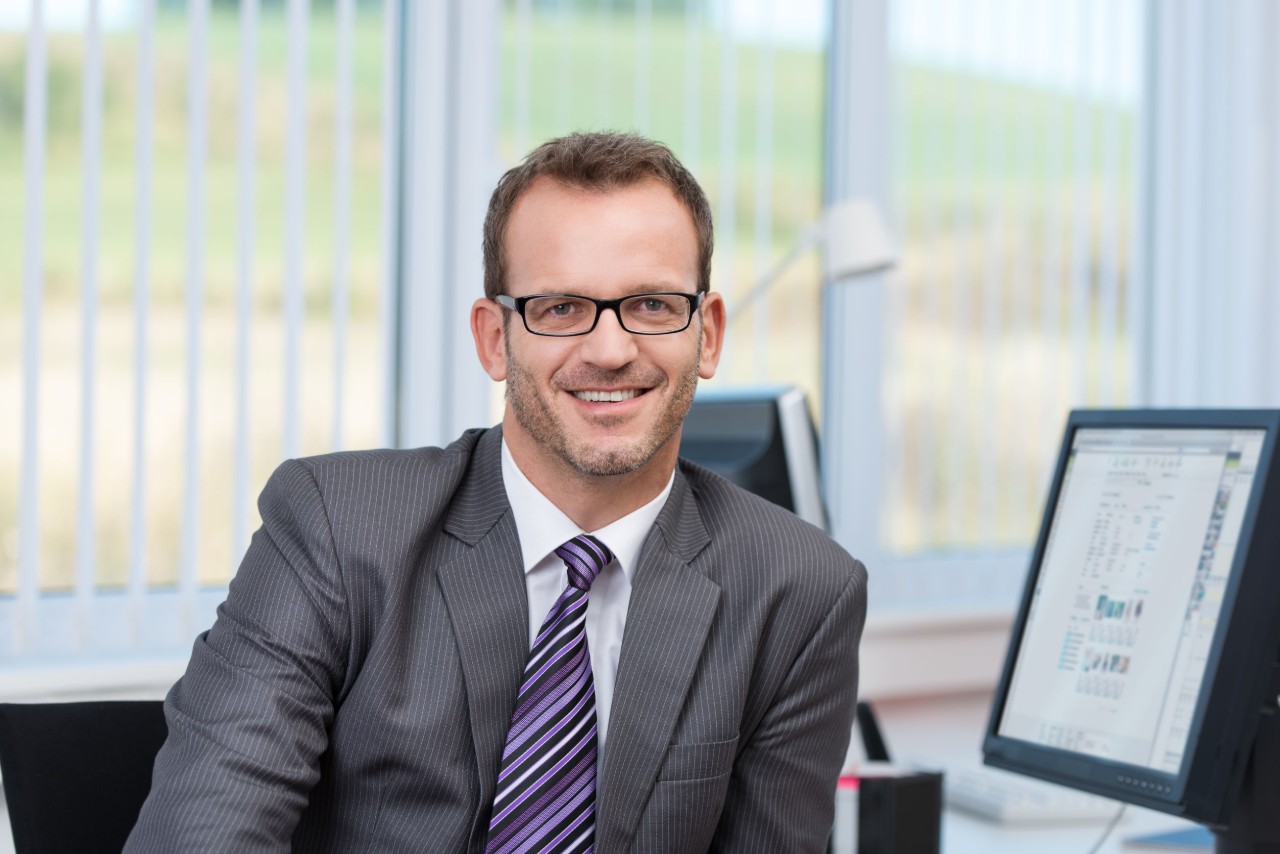 "
In our six-part series on becoming an independent insurance agent, we've discussed the ins and outs of establishing yourself in the industry. We've covered topics like securing initial financing, understanding your tax obligations and how to build your book of business. For the final piece of this series, we'll summarize the key points from the first five posts and provide a snapshot on how to scale your independent insurance agency. So by the end, you can go from having an abstract idea for starting an insurance agency to having an actual thriving business.  
A Quick Recap
Even though technology is quickly advancing, working as an independent agent is a viable career move, writes Matt Masiello, CEO of the Strategic Insurance Agency Alliance. There are plenty of opportunities for new agents, he says, citing statistics that show "independent agents are earning a significant portion of insurance business, especially in commercial lines."
In the first of our six posts, we focused on the initial steps to opening your independent insurance agency. In it, we talked about business loans and other types of financing available. We explained how to find and set up a location, state and federal requirements that must be met, how to get incorporated as a legal business entity and the basics of establishing a digital presence. 
Our second post examined the opportunities and challenges agents face. Like any industry, working as an independent agent has its ups and downs, and you need to be prepared to handle adversity. Here we offer advice on how to handle client rejection and stay positive.
Knowing how to effectively handle objections from prospects is a big part of finding success, writes Rebekah Parr at New Horizons Insurance Marketing. We go over common objections prospects have, such as not understanding the value being offered and not being ready to get into the buying conversation. We then explain how to move past those objections and prime your leads to buy.
We also touch on some other essentials, such as how to develop a unique value proposition, how to improve your people skills to close more deals, the importance of building a professional website and why you should always make client retention a top priority.
Our third post is about how to build your book of business. On average, it takes an insurance agent between three to five years to build up a solid book of business, according to insurance agent network Tague Alliance. We offer tips on how to streamline the process by striving to maximize your number of referrals, creating a positive customer experience and networking with local businesses in your area.
In our fourth post, we provide insight on how to know when it's time to bring on additional staff and offer helpful hiring tips. Making the right hire is essential as a business grows, notes Elias Torres, founder and CTO conversational marketing platform Drift. He also calls it "one of the biggest barriers a company comes up against when trying to grow fast."
We discuss getting your timing right and look at your two main hiring options — hiring in-house employees to work alongside you in a brick-and-mortar location or outsourcing employees to work virtually. We touch on some specific roles you may want to hire for, including account managers, customer relationship managers and marketing professionals. 
In our fifth post, we take an exhaustive look at handling taxes. Here we discuss topics including expenses and how frequently you should make tax instalments as an independent contractor without employees, as well as how to handle taxes as an employer when you have people working for you. 
There are numerous deductions independent agents can make when filing taxes, writes Aly Keller at insurance software and services provider Stride. Here we highlight some of the deductions you may not be aware of, including things like marketing costs, vehicle expenses and work-related education expenses.
How to Position Your Insurance Business for Success
At this point, you should have a pretty good idea of the basic infrastructure that goes into running an insurance agency. To wrap this series up, here are three key tips for setting your business up in a way that it's sustainable and geared for longevity. 
1. Have a Stable Book of Business
Stability is vital to the success of every business, including that of independent agents. This starts with having a growing book of business, which is a list of customers you have solid relationships with and who will turn to you again and again for their insurance needs. 
There's a lot that goes into this, but Perk Reichley, president of Ohio-based agency Reichley Insurance, says this largely hinges upon earning their trust and building productive relationships. He highlights some important tips like listening to your customers, interacting with them during times other than policy renewal and taking initiative without being asked. 
He notes that in order to build trusted relationships, you always need to have your customers' best interests in mind — something that often means educating rather than selling. At the end of the day, your primary goal should be to solve their problems and provide them with the exact policies to stay protected without buying coverage they don't really need.
It's also smart to refer your customers to other professionals whenever it makes sense, says consultant Craig Simms. For example, if a customer needs legal advice, you can refer them to an attorney with whom you've built a relationship. 
As long as you provide real value, your customer retention rate should increase and your book of business should become more stable.
2. Have a Business Built for Growth
Consistent growth is vital for any company, and insurance agencies are certainly no exception. The team at  insurance agency management system Evolution Agency says "you don't have to be the biggest fish in your pond, but it pays not to be the tiniest minnow, either." Agents who stay small face the risk of being usurped by larger companies who can use economies of scale to gobble up smaller businesses. 
So, you need to set your agency up in a way that it can continuously grow and remain competitive regardless of how the insurance landscape may change. 
"The best way to bring in new clients is through your existing ones, for a number of reasons," writes chartered accountant Angie Mohr. "Your current clients know you and most likely have a good sense as to whether their friend or associate would be a good fit with your business. They are also likely to send you clients who are much like themselves."
Again, this speaks to the importance of treating your customers well and doing everything possible to raise their collective satisfaction level. Pinney Insurance, a full-service life insurance brokerage, recommends developing a formal referral system because it can facilitate a smoother, more efficient referral generation process. 
For a full rundown on how to build a customer referral program, digital media producer Madeleine LaPlante-Dube created a helpful guide.
3. Have a Plan For Achieving That Growth
To reach your growth objectives, you'll need to have an actionable plan and set specific, concrete goals.
"Goal-setting is the first step toward helping you realize your personal goals as well as your agency growth targets, because if you don't know where you want to go, it's going to be tough to get anywhere," explains Dennis Miller at online auto insurance marketplace EverQuote. "Take a few minutes each day to set and write your daily goals and to check in on your longer term goals."
For example, maybe one of your core objectives is to create a strong digital presence and generate a high volume of leads through your website, search engines and social media. In this case, you would likely want to focus on designing a professional website that's engaging and user friendly, create content that's fully optimized for search and become active on popular social networks like Facebook and LinkedIn. 
Or, if you want to build strategic relationships with other businesses in your area, such as local interior designers and realtors, you could make it a point to identify businesses with whom you could partner and spend time reaching out to them each week.
Prioritize your efforts and don't try to accomplish too much at once. Instead, focus on two to three objectives at a time, advises small business marketing speaker John Jantsch, author of "Duct Tape Marketing." Once you have those under control, then you can move on and continually improve. 
To streamline the growth strategy process, infographic maker Venngage offers five free templates to serve as checklists for your business goals. 
Set the Stage for Long-Term Success
The insurance industry has evolved a lot over the years, with technology having a heavy impact. It remains an industry that's full of potential, even amidst a volatile economy. In fact, Sam Friedman, insurance research leader at the Deloitte Center for Financial Service, together with colleagues, reports that "the property and casualty sector is building upon a strong 2018 in which the industry saw net income soar 66 percent to US$60 billion."
By understanding what goes into establishing your own independent insurance agency and laying a firm foundation, you can ensure you get started off on the right foot and set the stage for long-term success.
 
Images by: racorn/©123RF.com, goodluz/©123RF.com, michaeljung/©123RF.com
"