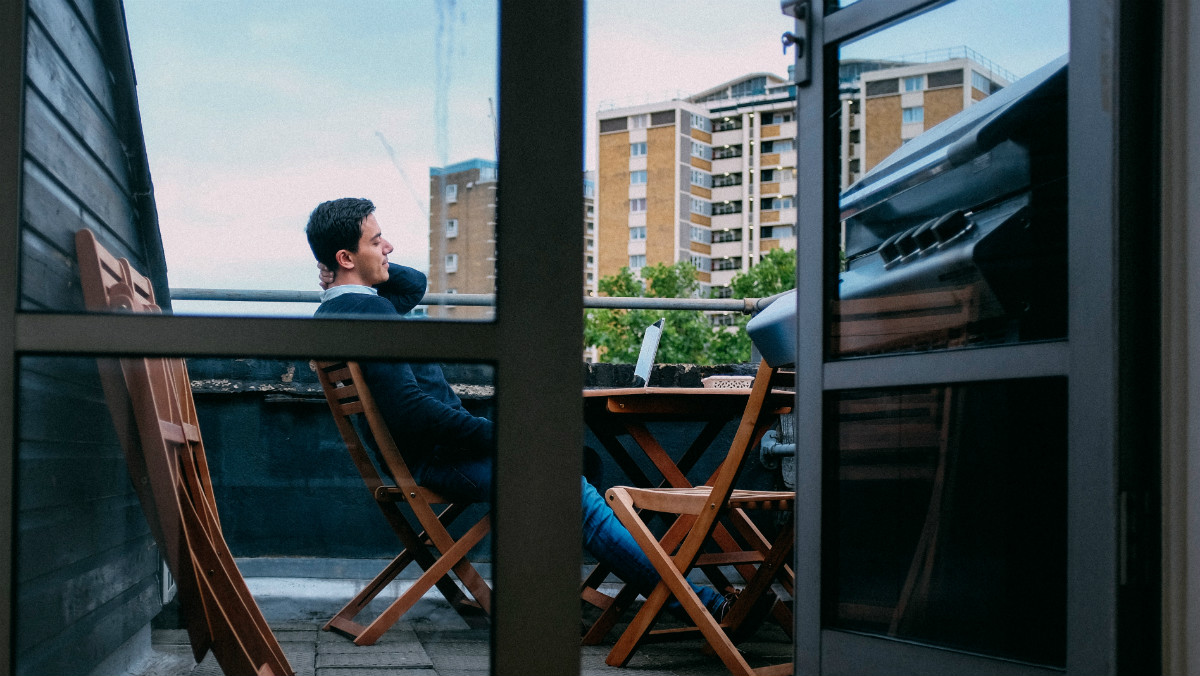 "There has been a dramatic decline in homeownership over the past decade-plus. Bob Sullivan writes at USA Today that renting homes has overtaken the housing market, and people are becoming more and more reluctant to take on a mortgage. The younger generation in particular is hesitant to take the plunge. Akin Oyedele explains at Business Insider that millennial homeownership in the US is at a record low. Some reasons for this trend:
Housing costs have become more expensive. The Trulia team reports that 62 percent of Americans believe housing costs have become less affordable since 2012, and 26 percent say housing is much less affordable today.
Mortgages are harder to get. John W. Schoen reports at CNBC that in 2016 the homeownership rate among 25–34 year olds was just 39 percent, compared to 50 percent in 1981.
Memories of the housing collapse are still fairly fresh. Many people remember the housing crash of 2008, which makes them fearful of buying a home.  
Many young buyers are still paying off student loan debt. Christine DiGangi notes at USA Today that the average student debt was $30,100 per borrower in 2015. This combined with an expensive mortgage can simply be too much of a financial burden for would-be homeowners.
Many millennials are choosing to live at home with their parents. Patrick Sisson points out at Curbed that more than a third of 18–34 year olds lived in their parents' home in 2015.  
Some simply aren't ready to lay down deep roots. We're also seeing a trend where the younger generation isn't ready to make the long-term commitments that accompany home buying. A 30-year or even a 15-year mortgage is too big of an ask for young people who are keeping their options open.
This new trend means one thing for insurance agents: It's time to look beyond traditional homeowners insurance products and embrace renter's insurance for many younger buyers. This presents a great opportunity for independent agents who understand how to speak with their customers about the benefits of renter's insurance.   It's simply a matter of taking the right approach and speaking the language of the modern buyer.  
How to Capitalize on It
Successfully pitching renter's insurance to young buyers first requires you to understand their unique needs and where those customers are in their lives. Consequently, your approach should address their concerns. For instance, many rental agreements require the renter to purchase insurance. Position yourself as partner in this process, developing relationships with with both landlords and renters. You'll also want to explain some of the specific things that a younger person would be interested in covering on their rental insurance. This likely includes computers, televisions, phones and other expensive electronics. As Rani Molla at Recode points out, the average cost of a smartphone alone was $363 in 2018. Given their ubiquity, electronics such as these tend to be a good starting point when talking about renter's insurance.
1. Emphasize Affordability
While some people in this age group think that their belongings aren't worth enough to justify the cost of renter's insurance, this isn't often the case. In fact, the Quilt team states that the average value of a renter's possessions is more than $20,000. Still, many younger consumers aren't keen on taking on an additional cost and think that renter's insurance is expensive. But the belief that rental insurance is expensive couldn't be further from the truth. ValuePenguin actually found that the average cost of renter's insurance in the US in 2018 was $187 per year, which comes out to just over $15.58 per month. Even having to replace a single item like a smartphone or tablet could justify that cost. So, you'll definitely want to emphasize the affordability aspect and let young buyers know how the relatively small amount of money they spend on renter's insurance can save them big time in the long run. After all, if their valuable possessions were stolen or damaged, they would be covered without having to draw money out-of-pocket or from their personal savings to replace them.  
2. Clarify the Details
Allie Johnson discusses a survey at InsuranceQuotes.com that examined the top reasons why millennials skip rental insurance. For 33 percent of respondents, Johnson says, it's simply because they don't understand the product. This shows the importance of clarifying the details and letting younger buyers — who may be new to insurance in general — exactly how this line of insurance works. Morgan Smith at IA Magainze makes an interesting point about the opportunity independent agents have here. She first references a study from TransUnion that discovered 70 percent of millennials do their own research online to find new apartments, with 18 percent preferring online tools to avoid in-person contact.   But she then mentions that this isn't usually the case when it comes to insuring their homes. Most millennials, it turns out, prefer to listen to a trusted voice when purchasing insurance. Amy O'Connor at Insurance Journal stresses that if you make renter's insurance simple for millennials, they will see its value. This brings us to our next point.  
3. Discuss Other Types of Coverage
Professionals understand that rental insurance covers more than possessions, but your potential customers might not know this. The Precise Leads team explains the importance of discussing the various types of coverage available in rental insurance product lines. It isn't always immediately clear that this insurance could cover, say, renters in the event that a visitor is injured on their property. That's why it's important to demonstrate to young buyers how such a policy could save them from incurring potentially costly medical bills. They also recommend touching on the fact that renters are covered in the event that they're displaced from their home due to something like a fire or other catastrophe, and renter's insurance can also pay for temporary housing. In an uncertain world, it's nice for a renter to know that they'll be covered in situations like these, which should make the whole proposition enticing to many. Just remember that you're selling peace of mind in an increasingly complex world.
4. Develop and Nurture Relationships
Take the time to develop relationships with young buyers whose very first policies might be rental insurance policies. Your younger buyers are likely quite digitally savvy, so social media can be an incredibly useful way of building and nurturing those relationships. In particular, informative content on topics such as how renter's insurance works and what it covers can help your business build rapport with prospects. In terms of nurturing those relationships, email marketing is often your best bet. Although many prospects won't be ready to buy rental insurance right away, this is an excellent way to gradually move them through the sales funnel and build strong relationships.  
5. Be Available When Prospects Reach Out
The final step is simply to be prompt and professional whenever a prospect contacts you about rental insurance. At that point, they're likely to still have questions regarding the specifics and will want know all of the ins and outs before making a commitment. Therefore, it's vital that they're able to get ahold of one of you. Ideally, there will be someone available at all times during business hours so that you can strike while the iron's hot.    
Rife With Opportunity
Real estate expert John Burns predicts that the homeownership rate will continue to decline all the way through 2025, so opportunities to offer rental insurance are likely to remain for some time. Although many young buyers may be unaware of it, rental insurance can be extremely helpful for securing their assets. At the same time, it provides liability coverage and ensures they have a place to stay in case they're forced to leave their homes for reasons beyond their control.      Images by: Sina Khansari, Norbert Levajsics, Mike Petrucci"