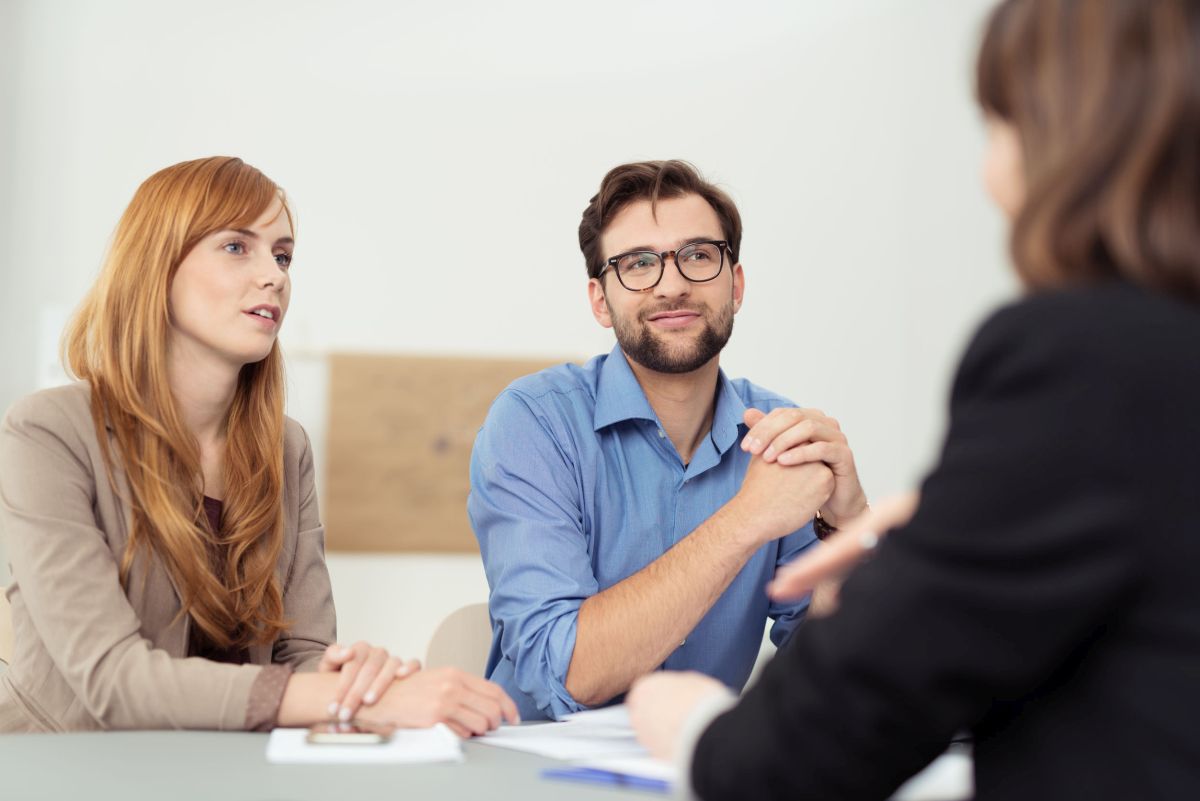 "
Insurance can be confusing. Complicated wording and complex terms and conditions often make it difficult for customers to understand what's covered under a policy. Independent agent Erin Nutting agrees that insurance policies are often complicated and can be frustrating, leaving customers not knowing what move to make.
Part of being a great independent agent is educating your customers and helping them navigate through the insurance buying process. This is integral for building trust and establishing a loyal customer base, says information design consultant Kyle Tavares. Educating customers can factor into your overall insurance marketing strategy as well.
The Role of Trusted Advisor
The term "trusted advisor" is one that comes up a lot in the insurance industry. One of the top reasons people continue to choose independent agents over online companies and aggregators is the level of personal attention they receive. It's one of an agent's main selling points.
"Consumers really value the advice independent insurance agents provide," writes Richard W. Havey, president of Hanover Agency Markets. "Independent insurance agents are trusted experts similar to other experts, like financial advisors, accountants and even your doctor — experts who have your best interest — and best future — in mind."
Years of industry experience and detailed knowledge working with different insurance companies puts agents in a position to advise customers on the ins and outs of coverage, adds insurance advisor Matt Simon. That's why many customers turn to you in the first place. They want to know they've got an expert in their corner to ensure they're adequately covered without overspending.
When mortgage broker Erica Tubb was an insurance agent, policies were one of the most important things she educated her customers on. "People often don't read what they're actually covered for, and then at claim time get upset when a claim isn't covered," she told Insurance Business. "It's my job to educate them about the right types of insurance that will get them back into the same position they were prior to the loss."
Educational Content Marketing
Customers have a lot of questions. And the internet is one of the first places they turn to find answers. In fact, according to payments news and trends publication PYMNTS, 88 percent of consumers perform pre-research before making a purchase.
Educational content marketing — an approach aimed to answer common customer questions — is one specific way marketers are addressing the demand for education.
"Rather than focusing on a hard sell, your content [should seek] to inform and enlighten," explains the team at marketing platform, IZEA. "This establishes you as a credible source of information and makes it possible to engage with people who may eventually convert into customers."
Digital marketing news writer Krystal Overmyer says an example of this is online banking service Mint. Their blog contains posts on relevant topics such as how to budget and money saving techniques. Another is the mattress company Casper, adds Nikki Gilliland at Econsultancy, with their articles addressing issues like how to prevent snoring and how to get a better night's sleep.
It's all about understanding major customer pain points and using your knowledge to provide answers. And when done correctly, educational content marketing can be highly effective. Digital marketing writer Charity Stebbins points out that consumers who consume educational content prior to purchasing are 131 percent more likely to buy from that provider.
How Insurance Providers Approach Customer Education
There are many ways to provide educational content.
Renters and homeowners insurance app Lemonade, for instance, breaks down terms and conditions using conversational language to make them easy to understand. That in and of itself solves a problem for both agents and their customers.
Lemonade also includes a brief video on their homepage explaining how their app works and the benefits of using it. Besides that, they offer a quick video of their app in action so potential users can get a feel for what it's like to actually use.
All of this information is presented simply, eliminating much of the confusion prospects may have.
In a different approach, the Rocky Mountain Insurance Information Association, which represents P&C insurers in Colorado, New Mexico, Utah and Wyoming, offers a comprehensive section of educational materials for its customers. This includes factsheets for the homeowners and auto insurance markets of different states, tips for avoiding fraud and a teen driving brochure for parents. The information is presented in downloadable PDF documents and includes plenty of visuals so it's easy for readers to absorb.
Another example is Tampa-based insurance provider, Seibert Insurance Agency. On their site, customers can browse a "Research Center," which features several sections including loss control tips, information for teen drivers and hurricane preparedness — an extremely important topic to homeowners living in South Florida. In addition, they offer a free life insurance calculator where people can enter basic information and find out approximately how much they can expect to pay for a policy.
These are just a few ways insurance providers are using customer education. However, that's just the tip of the iceberg, and there's really no end to the possibilities, which brings us to our next point.  
What specific types of content should you create?
Mediums for Customer Education
People have different learning styles, which means there's no single solution to creating educational content, explains marketing strategist Paul Talbot. It's important to experiment with a few different mediums to see those your audience is most receptive to.
Julie Neidlinger at software provider CoSchedule suggests providing infographics, videos and slide decks, which tend to work well for visual learners.
For example, you might create an infographic that defines key terms in homeowners insurance. You could cover actual cash value, additional living expenses, depreciation, featuring images or graphics to make it more appealing and understandable. If you're dealing with "number crunchers," presenting research with statistics, charts and graphs, and in webinars, is likely to be well received.
Homeowners insurance provider Kin Insurance, for instance, offers potential customers a list of the most common homeowners insurance claims. They give statistics and break them down into percentages so customers know what the biggest threats are. They also offer advice on how to mitigate risk and save money.
On the other hand, text lovers — those are fans of the written word — often enjoy long form blog posts, ebooks, whitepapers and guides, Neidlinger adds. A good example of this approach is "The Ultimate Guide to Obamacare" by consumer finance and health writer, Hannah Rounds. The detailed post explains what Obamacare is and how to use the healthcare marketplace. It touches on the different types of plans that are available, costs, tax subsidies and how to enroll, which makes it a valuable resource for anyone looking to get started with Obamacare.
Finally, social learners learn best when others are involved, such as with interviews, surveys and list posts (with collected quotes, answers, links, and so on). For this type of content, you might record an interview with an insurance expert and have them answer frequently asked questions. You could use a video or podcast and include a transcription for quick reference.
Because people digest information in a variety of formats, it's a good idea to try out a few of these mediums and see what works best. If you notice that your audience responds well to a particular medium (e.g. it receives a lot of comments or shares), you'll want to rinse and repeat and cover other insurance topics in that same style.
There's a bit of trial and error involved, but with a little effort, you should be able to devise an effective educational marketing strategy.
Win and Retain Customers
There are several reasons why insurance customers continue to choose independent agents. One of the most important is that an agent acts as a personal advisor, ensuring the customer understands their coverage options and chooses the right policy, says the team at Mutual Benefit Group.
Making customer education part of your insurance marketing strategy will help you connect with customers and retain them by building long-term relationships based on trust.
 
Images by: racorn/©123RF.com, dizanna/©123RF.com, antonioguillem/©123RF.com
"